We all aware about the fact that SEO keeps on updating itself on regular basis and hence one needs to keep an eye on trends before framing any strategy. Clients will not accept outdated ones. Everyone wants latest.
Well, everything on this earth has its own history. Be it human beings, technology or anything you see at present near you. If we talk about computers; at the initial stages there were computers as huge as a room and then slowly their size reduced and now just transformed to a palmtop!
Same is with mobiles and same is with SEO. SEO trends have emerged over the time and based on these, we can predict the future of SEO. Here, we will see its history along with trends till date.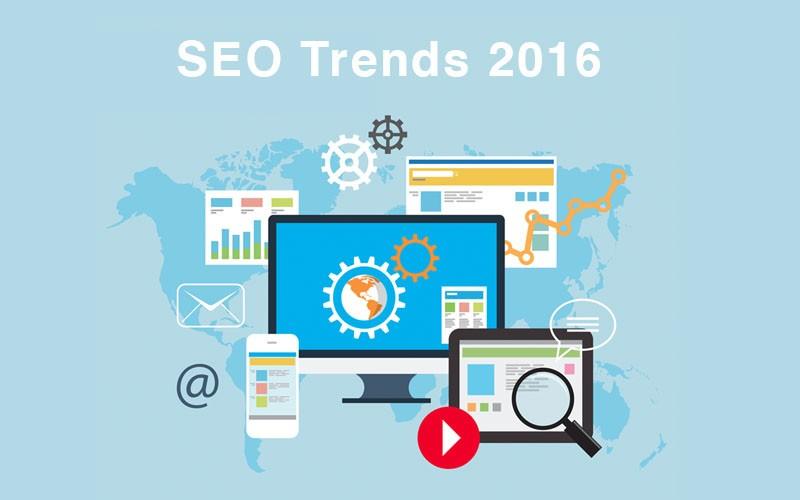 Let's begin the journey:
Initial SEO Stages – 1991 to 2002: World's first website was launched on August 6, 1991 that is still live today. Many more such websites are now available on internet. Slowly, the entire internet was crowded with websites.

Search engine platforms such as Excite revolutionized as to how information is to be catalogued and this made the finding information easier by sorting results based on various keywords found within the content as well as backend optimization.

Later in 1994 & 1997, Yahoo and Google came into existence respectively. During these initial stages; keyword stuffing was one of the main SEO techniques along with excessive tagging and spammy backlinks to generate high rankings in search.

Period from 2003 – 2005 : These are known as early SEO stages when Google took the charge of developing next level playing for brands and content producers in order to earn higher rankings.

This period gave many updates which penalized the bad linking practices and keyword stuffing improved indexing. In an effort to improve keyword stuffing; the first glimpse was given to personalized search which is based on user history.

During this period, major focus was on generating inbound links with a view to increase search exposure. This period developed the overall foundation for more personalized and user focused web.

Middle Ages (2006 -2009): Recent trends in search and user behaviour led to the need of more reactive search experience. During this period various features like Google's Universal Search offered more relevant content by showcasing suggested search options based on historical data.

Google trends, Google Analytics have made optimization much more focused and targeted. This user focused approach to SEO helped people to lay foundation for captivating and personalized web.

Slowly, marketers began to optimize new content media for search in order to increase exposure. The main focus was on user intent and expanded usability as the need for quick gratification increased.

Content era (2011-2012): This is time from when content started getting more importance. This year can be known as the year of massive change in SEO where brands were forced to earn rankings via quality, user focus content or else they would get penalized.

Major updates from Google lead to strict regulations on keywords, content quality as well as over optimization. New regulations led to new search features which targeted the growing expansion of curiosity, accessibility and social connections among users.

Improved localized search results were directly listed in SERPs to manage all local information and offer new opportunities for advertising. In order to successfully optimize a website, valuable and shareable content was developed which entirely focused on users.

The content which was shared all over the web and social media had valuable backlinks and engagement that developed authority.

Modern Age (2013 till Present) : Presently, SEO is at cross road where constant struggle is going on between personalization and privacy. Brands like Google influence the user data to create their own digital presence by personalizing results based on history, location as well as device.

This period brought another shift in SEO towards relevant content and accessibility with mobile as well as local search. Today, Google doesn't entertain websites that lack mobile accessibility.
What's the Future?
Looking at these trends, we can say that there will be more niches added in order to have focused experience built around user intent and high quality unique content. The internet is transforming to provide more personalized gratification.
Users wish to have an immediate contextual understanding with reduced efforts. SEO will keep on evolving. So, be ready to face the change.
Take Away:
One of the best ways to properly plan for SEO is not to cut corners. These trends over last 25 years show the importance of demonstrating ethical optimization techniques thus developing relationships with users and content creators.
Hope this post will help you to be in line with ongoing SEO trends. For more such informative posts stay tuned to a well known firm like Platinum SEO; SEO Perth.