Congrats, finally you have created your own online store. Welcome to the world of online business. Hey! But how will you be popular? Who will purchase things from you? How will you get a good customer base? How will you get loyal customers?
Have you ever thought of these things? If yes, then it's good. If not, then it's time to think now and find the perfect solution for the same. So, how can you make most use of your online store? The answer is little bit tough but it will surely increase your online goodwill.
Well, so now you have your online store. Now, to increase your brand recognition first of all perform a research about the type of products that are actually popular on the internet, try to sell them on your e store and once you have found 15-20 products then it's time to put your products as well for sale along with the popular ones.
This is a well known strategy to make your brand popular on the internet. Once you start getting customers then it's time to make them loyal ones. Now, after sometime period you will have a required customer base. But is that enough?
Importance of Online Reviews:
So, now you have the required customer base but that's not enough. In order to attract more customers, it's important to get the product reviews by your loyal customers as this will encourage people to buy your product thus creating a trust in them.
Online reviews also boost brand recognition. However, the thing is reviews of which time period are more important. This deeply impacts the positivity or negativity of the review and various types of products which are most likely to be reviewed.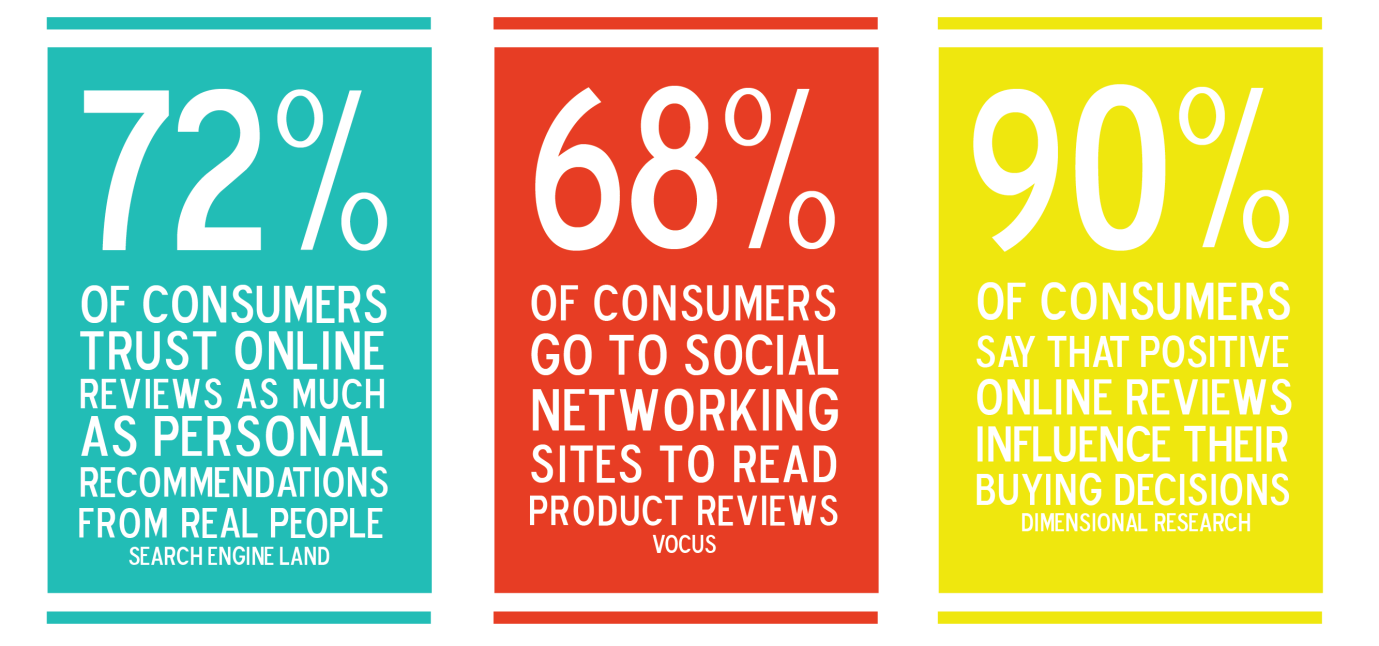 As per the statistics:
Weekdays purchases tend to provide more positive feedback as compared to that of products purchased on weekends.
Early morning and late night review providers tend to provide positive feedback.
Ratings during 4 pm in the evening are the lowest.
Among the products purchased online, bread makers, games consoles and coffee machines are the ones getting maximum feedback.
How Reviews can be Useful?
With the help of reviews, blogging and social media; consumers are likely to discuss more about shopping and brand experiences across the entire digital world. These reviews must be used to understand the product in a proper manner.
Also, for business owners such reviews are useful to improve their product as well as boost marketing activity and advance every aspect of their business. Making use of website content is one of the powerful tools to increase conversions.
Further reviews provided by third party can help to check the feedback and administer the process to make customers happy as well as provoke business growth.
Wind up:
So, in order to really build your online repo, it's necessary to develop business and increase maximum number of loyal customers in order to get proper trustworthy reviews which will encourage more people to transact with you.
Wish to get more customers then ways are always there, get In touch with Platinum SEO, Internet Marketing Melbourne and discuss your requirements with them.