So, now everyone is aware that Social media is an effective tool for creating brand awareness as well as getting more conversions. If someone really wants to make most out of social media then there are certain metrics that must be tracked and these are as follows: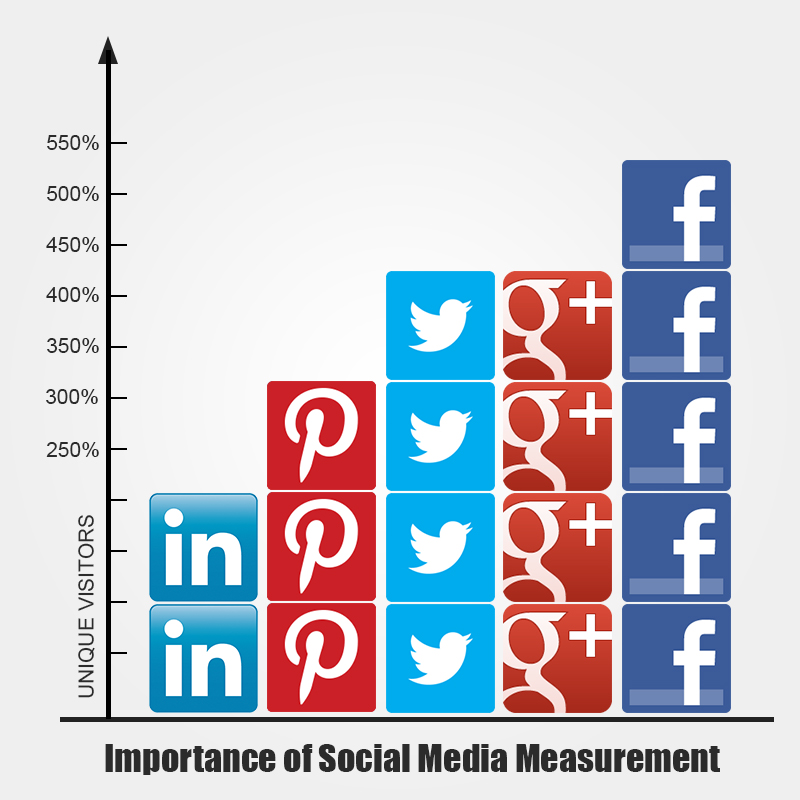 6 Important Social Media Metrics that must be tracked:
Brand Volume: A brand name visible on social media is 180 times more to be searched by visitors as compared to those that don't have visibility on social media. Google Insights and Google trends are most effective tools for tracking this metrics.
Voice Share: This shows how effective your brand is in social advertising. The perfect measurement of your website's Voice Share can be considered as this shows the percentage of mentions for any brand as well as that goes to the competitors.In order to be in line with competitors, make sure to keep checking their data. To track this metric, make use of some free tools that can be useful in tracking the conversations revolving around the brand. This metrics is displayed via Pie chart.
Referral traffic: Keep a check on how many people are actually visiting your website once they see it on social media. This referral traffic can be measured via Google Analytics. With this tool, one can evaluate the amount of referral traffic of the website.
Conversion Rates: This shows how many consumers followed call to action and actually called you or made any purchase or performed any other action. This is one of the most important metrics to be monitored.These can be tracked on Google Analytics and this shows how people are responding to your marketing efforts and what things need improvement.
Social Activity – Profits Connection: When everything is perfect, go above the monitoring engagement, social shares and brand reputation. Take a look at how social activity helps you to increase profits.Social activities are done mainly to maximize sales and hence every activity must play an important role in increasing the profit. Further, integrate social activity data with other several data sets like as customer count, clicks, impressions etc.

See how many visitors have transformed into customers as a result of social marketing efforts and how much revenue it has given to you. In case, you find yourself in loss then it's time to re- evaluate the strategy and develop the new one if needed.

Audience Engagement and Reach: Social media campaigns, marketing efforts are done in order to reach the targeted audience as well as get engaged with them easily. If your social media efforts are failing to reach certain number of target audience then it is time to make some changes so that your reach can be increased.
Wind up:
So, next time if you feel that your social media marketing efforts are not providing you the required results then it's time to re-evaluate the strategy, do a deep research as to what suits best to your company and then re define the strategy or get in touch with SEO Professionals at Melbourne, Platinum SEO for proper guidance.