Digital Marketing is adopted by all. However, the situation is only few out of those who are using are actually aware about its real use and how it can be used to the extent. Here, today in this blog post from Platinum SEO; an esteemed Internet marketing company in Melbourne; we will learn about the five main pillars of digital marketing which if followed successfully can lead to huge success.
So, let's check out what these five pillars are and how can these be used to achieve huge success. Digital marketing relies mainly on:
Five Pillars of Digital Marketing
Consumer
Content
Context
Commerce
Convergence
These five points if considered seriously; one can get best from the digital marketing. Let's see how these can be properly looked upon: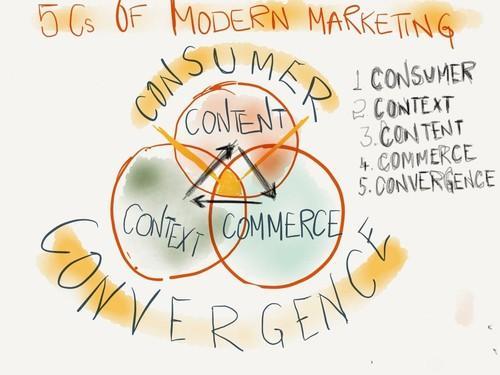 The Consumer must always be kept at the centre while executing the strategy as well as while framing the strategy. Talking about Convergence, it is needed at every level to face challenges at each and every step.
Coming to content and context; these if performed properly will gradually bring in Commerce.
Let's see the interrelationship between these five pillars:
Consumer: Nowdays, consumers are more aware about the things and are well informed. Consumers are the brand extensions. The consumer's personality, buyer's journey as well as experience must be considered important while framing any strategy.
Context: This shows your ability to engage with customers. This is all about understanding the behaviour of consumers at any point of time during the entire relationship.This is all about knowing who, what, when, where and why for something that consumer is in need of. Once the need is known, it is easy to deliver things at right time with right channel.
Content: Content is the king. This must be based on context that is relevant and it must deliver useful information within stipulated time period across the entire ecosystem. Content without proper context or the one that has no ability to influence content is really unworthy and will hinder the changes in behaviour.
Commerce: Identifying the needs of the consumer makes it easy to offer the products or services as per the requirement. This makes purchase fast and easy. When you are doing online business, make sure it is convenient for users to navigate through your eCommerce site as well as process checkout in smooth manner.
Convergence: It is one of the important steps for marketers. This phase has many challenges. Yes, we all agree that customers must be placed at the centre of every strategy however still it is necessary for marketers to find the ways to get the alignment in your business.Most of the marketers focus mainly on the art of convergence. There are some main types of convergence which is as follows:

Organizational Convergence
Data Convergence
Technology Convergence
Skills Convergence.
Marketers face most of the challenges when it comes the time to execute the strategy. The implementation of strategy needs proper experience. Hence, now is the time to go at deeper level and provide seamless experiences.
Wind up:
Hence, from now on if you feel like using digital marketing for your business then don't forget to consider these five pillars. Follow them properly and we assure you that you will get more and more success.