Today, mobiles are used maximum in number then desktops. The importance of strong mobile marketing strategy has increased. So, what do you think why mobile is getting so successful and has become a useful device for business.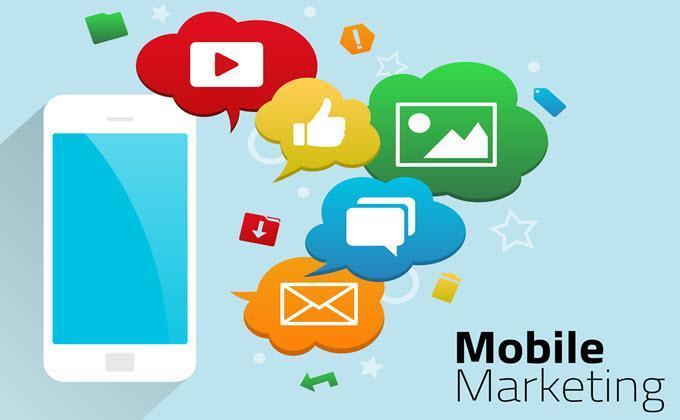 We can consider some of the points for this:
User Behaviour and needs of mobile users vary: Mobile devices are completely different as compared to desktop. Mobile users show different consumer behaviours. Discerning business owners must be able to judge these differences and then adjust their mobile strategy accordingly.

Mobile friendly sites must be rewarded with greater search engine visibility. Mobile marketing and local SEO can be considered as two sides of same coin. Mobile users search actively for nearest service centre.

Google's latest algorithm updates focus strongly on improving local search results. On Page optimization, high quality back-links and solid domain authority are some of the important elements and lay strong focus on local keyword phrases.

Top competitors may have a mobile strategy: Mobile websites must have easy access as 60% people leave the website which is not accessible smoothly on mobile devices. Hence, to stay updated with the trends and offer better user experience; it is necessary to have a

Mobile friendly website design: If your company's website is developed on any CMS or blogging platform such as WordPress so you can just change the theme to responsive one.

Based on the needs of the website visitors; one may opt for a separate mobile site or we can sub domain. Third party apps installed on your website must be mobile friendly especially when these are in opt-in forms.

Make use of these essential elements of your site on various mobile devices as well as browser configurations to ensure that everything is properly displayed. Apart from the site design; all the emails you send must be mobile responsive.

Give your best efforts to make user friendly mobile website. Typing on mobile can be difficult sometimes. Buttons must be easily clickable and must have a three dimensional design.

In most of the cases, click to call button is effective than call to action for a mobile user than the traditional contact form.

Mobile Apps can be used to Improve Customer Experience: An app will have several purposes starting from enhancing user friendliness to getting more business. Now days, apps can be easily created with various services like AppMakr that helps you to develop your own app for iPhone and Android using drag and drop interface. One of the additional benefits of apps is push notifications that will alert the clients for promotions and other news.
Mobile messaging can be used to boost traffic and conversions: Mobile messaging is equivalent to a traditional email marketing campaign where you have to ask clients to sign in. You can do this by giving certain offers to email subscribers.

It serves as an effective way to drive traffic to social media pages or company websites. To make this campaign effective; it is necessary to send messages on proper timings.

Consider Mobile Advertising Campaign: There are innumerable advertising channels available to businesses. This seems to be a learning curve to identify the type of mobile advertising.

The ad copy must be adjusted as per the platform. The lines of the text must be shorter with shorter words. This seems to be more appropriate for mobile audience. There are various tools available to mobile advertisers that make it easy for business owners to target the right audience.
Take Away:
With mobile marketing; one can easily grow audience for the business. We hope that with these tricks, you will be able to find potential customers. Let us know how this post has helped you out.
Stay connected with Platinum SEO, a well known SEO Brisbane firm.