SEO (Search Engine Optimization) is a never ending process in the IT field. Every SEO field is to be given equal importance like following best SEO practices for copywriting etc. Digital marketers must be aware about the importance of semantic searches which fulfill the users' demands thus giving a valuable insight and maintaining the domain authority.
These are important to achieve the business goals for increased rankings as well as convinced user experiences.
Let's see how SEO & copywriting will be more beneficial in the year 2015. This article will be handy to you when need arises.
Carry out Keyword research
Keyword research is an important part that allows identifying the terms and phrases which are mostly used by the audience to search for a specific term or phrase or to find answer to any question.Keyword stuffing is no longer recommended and so it is useful to write attractive interesting content that really helps users. Content must be natural and it should not be stuffed with unnecessary keywords. The main focus should be on the information rather than the keywords.If we use actual terms then readers can be satisfied thus making a room for good rankings. So, always use important keywords in title, heading and subheading. This explains the meaning of the page to search engines.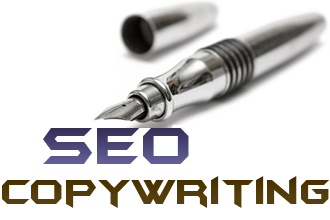 No Copy past, only fresh content acceptableThe content should be unique, interesting, fresh and high quality. Search engines are always in search and thirst of fresh content and it is equally demanded like fresh drinking water.Because such content is more preferred by users and so site indexing becomes easy with such qualitative content.
Make most use of Social MediaThe wonderful combination of SEO and Social media is enough to spread the word about the business all over the internet. Several social media tools serve as a great platform to share fresh content with the audience and also get their valuable feedback.The followers are considered vital as they boost the credibility thus helping to get maximum rankings.
Mobile optimized website is mustSearch engines are now easily accessible anywhere and everywhere through mobile devices and smart phones. Mobile optimization is a basic need rather than just being a luxury. The relevant content must be easily accessible through various mobile devices.Responsive websites are the best way that allows to access the content anywhere anytime providing positive experience.
Wind Up
So, before deciding SEO & copywriting strategy for the whole year of 2015; keep in mind these practices to be followed and if you are in need of any expert advice then stay in touch with Platinum SEO, one of the well known affordable local SEO packages provider in Melbourne.