Digital marketing keeps on updating constantly. Today, we decided to throw some light on what's going on in the digital marketing field and so this blog post is all about the weekly digital marketing statistics that our readers would definitely love to know.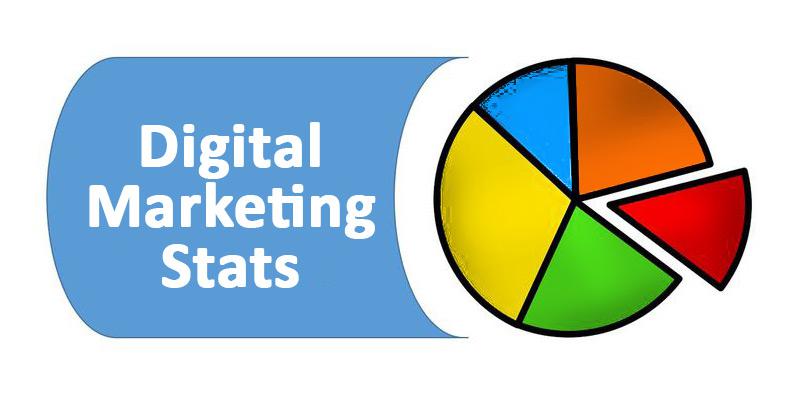 So, let's together review and have a deep insight about digital marketing numbers of the week:
Interesting Digital Marketing Numbers:
Smart phones are becoming increasingly popular and more of the searches are done using smart phones itself.
Nearly 1.5 billion video views are recorded from 1000 channels in last month and the numbers are still growing with top 15 campaigns having 159 million loops.
Interactive and short advertisements are more popular as compared to long and descriptive ads.
Association with popular movies leads to spurt in the views, clicks and impressions. For instance, Amobee associated with Avengers and it saw an overwhelming increase in its clicks, impressions etc.
As per the biometric test done by a research company among 390 folks between the age 18 -30, the company discovered that Facebook viewers were 5 times more to watch the video ads as compared to that of TV ads.
Digital video consumption has increased by 13% as compared to that of last year.
A company named Whistle Sports reached 78 million fans with the help of its social media accounts.
Reality TV shows and music programmes generate 91 million social signals as per the survey report by a research company.
Emojis have the highest number of shares via various well known keyboards for marketers.
If we sum up all these facts and figures then we can say that online videos are slowly capturing the internet marketing world. Videos are becoming more popular. Further, things like association with reputed brands also play an important role in increasing the brand awareness.
In order to make most use of digital marketing, make sure to make most use of videos and prefer to upload them on well known video channels like YouTube for long term success. Yes, people love to watch a 4 minute video rather than to read thousands of words about any brand or service.
So, online businesses now generally prefer to have their own introductory video that best explains their products and services as well as what is offered by them and how it is beneficial to the customers?
Wind Up:
Hence, if you haven't included any videos or are thinking to do so, then do it now because it's never too late to do the right thing and there's no right time to do the right things. So, have a look at some professional business videos to get an idea of how actually you want your video to look like.
Get in touch with Online marketing experts who will explain you the importance of Online Videos as well as guide to develop a perfect business video that will definitely assist you to grow your customer base.
Platinum SEO, SEO Services Agency Sydney is one such firm that has expertise in framing a perfect digital marketing policy which includes all updated online marketing techniques. Contact them today to get a free quote.