In short span of time, Bing will announce new set of search features which will allows users to identify the apps related to the content. Google, on the other hand also requests its developers to tag the content with the apps so that it can be searched and displayed in the search results.
This shows that we might be changing the way we discover apps and this may be completely a new task for professional SEO experts. So, what this new feature is all about. Let's move ahead and about it in detail:
New SEO Feature- App Linking:
We all remember the days when it was extremely difficult to find the relevant search results and we used to get something different from what we searched for. This means that we must have a domain name as well as a well defined category for the thing for which we are searching.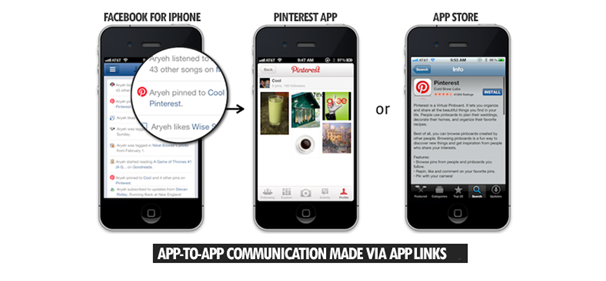 Today, same is the position with the apps. It is hard to come across the content that is actually needed in the search results and here people need to get stuck to the same old group of popular apps instead of discovering new things.
Look in to the Future:
These are the baby steps that Google and Bing have taken as a mean to improve app search results. Bing has already initiated various actions into their search so that users can specify the way they want their content to be used.
And based on the type of content needed by the users; apps will be displayed in the search results accordingly. During initial stages, this idea may not be much popular but as it takes off it can transform an app into a dominant force expressing the ways that people use to experience the web.
To make the app content easily visible, a complete index of such apps can be developed which can be easily searched and then a complete different way to experience apps can be understood. This will be the same way modern search engines often change the way we view the web.
Hence, if your app content can make you visible on the search engines this means there's a very complex algorithm that crawls the content from your apps. This definitely reduces your advertising expense.
One possible way to boost visibility here is to impress the crawler. Is this possible? If yes, then it is one of the best ways to optimize the apps with a view to get higher rankings.
Wind up:
Slowly now, in future; SEO will play an important role in apps-marketing among several app developers. This is not something that will take place in a day or two but it will take time. Further, SEO experts at Platinum SEO, Local SEO in Melbourne love to keep themselves up to date with the current updates in the field.
So, stay tuned to the updates shared by them and if you wish to get any SEO guidance then they are always available to lend you a helping hand.