We are very well aware about the well known games such as Farmville, Angry birds and the most widely played Candy crush. These all are highly popular as well as profitable. These games are played by people of every age.
And this is one of the reasons that businesses who don't relate to gaming sector also use some gamification methods in order to boost conversions, encourage employees and spread the word as well as enhance customer loyalty which ultimately helps to increase profit.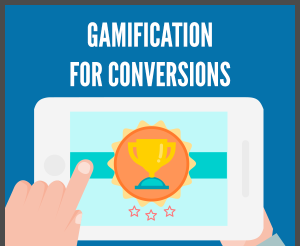 There are several ways to adapt gamification methods into business model. This can be in terms of loyalty programs like as LinkedIn's Profile strength bar. Today, we are going to discuss the four main gamification methods that can be used to improve the conversion rates.
Boost your conversion rates with these gamification methods:
Rewards for social sharing: Certain firms provide rewards for sharing their website links and promoting their brands to customers. This is one of the gamification methods. Offering user any reward or prize, companies induce the excitement and in order to get the reward, people tend to share the links maximum times.For example: Indiaspeaks.net is a website that offers 20 points for every referral who signs up on the website. In a lure to get more points, people will refer this website to everyone they know.

This is one of the best ways to promote your brand to maximum number of people. It increases the user engagement which ultimately leads to increase in the audience. So, now think what your business can give to people for sharing your website with friends.

Let users engage with you: Yes, there are some websites that don't offer rewards for referrals. Instead, they use some different gamification technique. Let's understand this with an example.For example: Codecademy is a website that allows users to complete the assignments without signing up. On completion of every level, it offers badges in terms of rewards. This is one of the most effective methods to keep users involved with you.

Further, such methods reduce bounce rates and are used to get maximum conversions. Once users start getting benefitted from your website then they will easily get registered.

So, adopt such methods to get maximum traffic, shares etc.

Add timers: One of the most effective gaming techniques is adding a countdown which forces visitors to take quick action. For instance, you can show on your website, Offer valid only for 30 days! And add a countdown showing number of days, hours, minutes remaining for the offer to end.Such countdowns really help. This really inspires users to take quick action. A website named Woot.com has a progress bar that displays the number of items pending to be sold.
Using Leader boards: Yet another way to boost the competitiveness among users. The more people spend on your site, the more points they are likely to get and then these points are transformed into discounts.Further, the number of points earned by the users are displayed on leader boards stating their levels. This method is believed to increase traffic by two folds. It was adopted by "Teleflora and they found their conversion rate to be up by 92%. "

Another yet important technique is to use bidding format. A perfect example of such technique is eBay.
Wind up:
So, think which one will suit you and start using any of the gamification techniques to boost conversion rates. Yes, if you have used another such technique apart from the ones mentioned above then feel free to share your experience with us.
We, at Platinum SEO; Online Marketing in Melbourne love to hear the views from our readers and share them so that others can be benefitted from it.