Google Maps is one of the widely used Google apps for Android. Every now and then, we can see various updates here. Recently, in one of our blog posts; we discussed about the recent update "Driving Mode".
This feature includes various minor features such as the ability to add places manually to the timeline, photos in user reviews and turn by turn navigation settings. With its location tracking feature; Google owes a pretty good record of every place that is visited by any person.
Till now, such information was available only on a web page. The timeline feature in Maps for Android offers a perfect feature that includes all the places visited by a person without the need of any user action.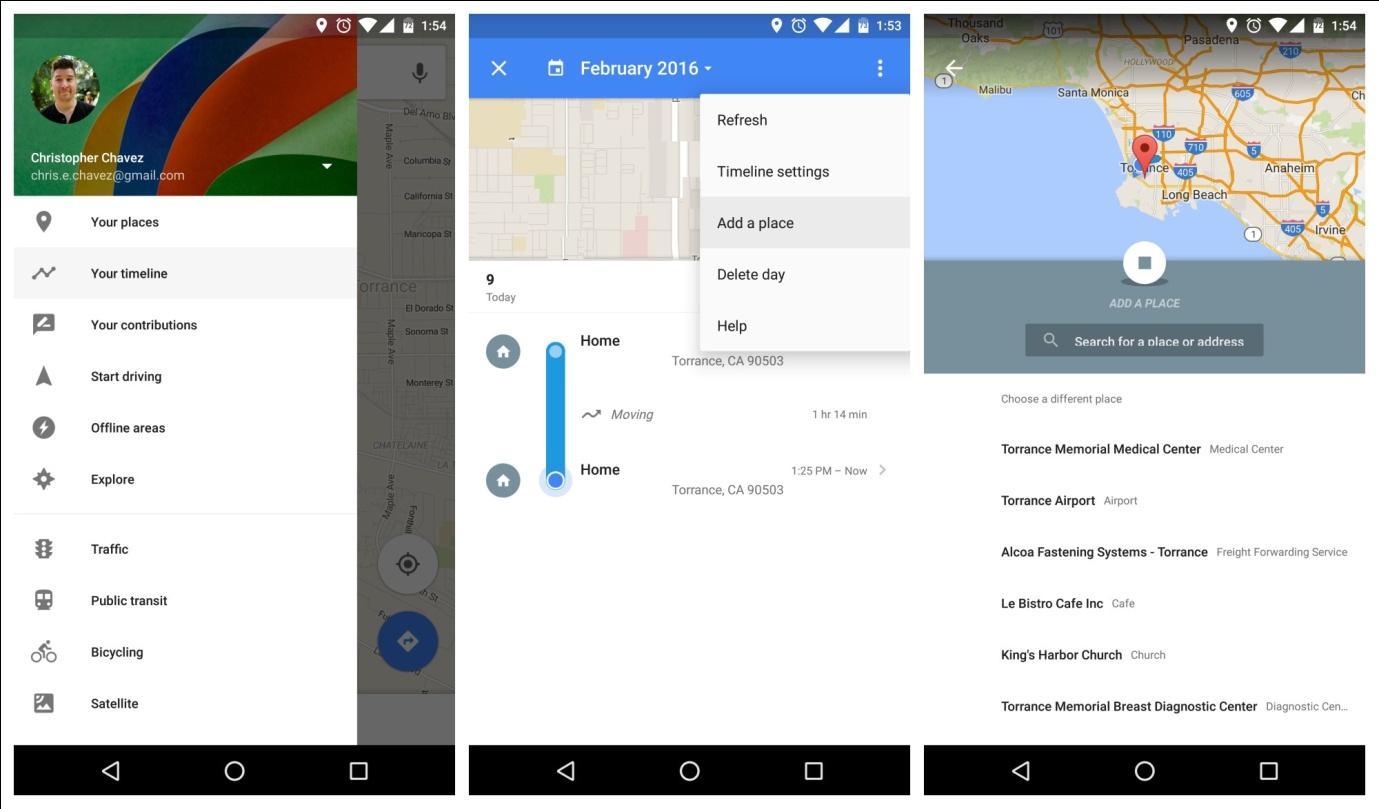 Google Maps come with latest updates. Every day we can see various features to be introduced here. Here, in this update; one can manually add the locations. This is useful when Google fails to display correct location.
Let's say if you are visiting at a friend's house then this doesn't mean that Google will display this location as well but yes you can add this location if you want to along with name, place and time. Recently, Google has been supporting its user reviews by providing various rewards to those who post a review.
These rewards are available in its Local Guide programme. Reviews have the ability to attach photos but now these images are displayed when looking at reviews in the Maps App. A setting is also added in this update for turn by turn navigation.
The feature is like a voice will play when the user is on the phone call and there is turn by turn navigation. These all features will soon be available to various Android versions of the maps.
New Google Maps version 9.20:
All these features that we are discussing in this blog post are available in Google Maps latest version 9.20. So, if you have this updated version and when you post any review of any location say restaurant or business via Google Maps; you can also include photos in your reviews to show the location about which you are talking.
Further, Google also takes pain to suggest you the photos related to your location thus reducing your hard-work of finding images. Another feature that we discussed above is Play Voice which is available in Settings > Navigation settings.
This is activated by default and hence if you don't want to play it; you can easily turn it off. Also, the navigation mode now comes with street names. Exits are now shown on the map itself instead of just being visible on the bar at the top of the screen. This makes scanning more convenient.
Further, the minor addition offers the ability to add a stop on Maps Timeline and if Google misses something out then you can tap the options button and then choose Add place.
Take Away:
So, get ready to try out the latest Google maps update that comes with enhanced navigation options as well as new settings for Timeline. Google maps keep on updating regularly with new features and it is really tough to keep a track of all these features.
Take a look at Google Maps' 9.19 versions that offers new update called Driving Mode.
Keep coming to our blog section where you will get updates of all types related to Google Maps; be it new feature update, new version launched and lots more. Stay connected with Platinum SEO; a well known SEO firm providing services at cost effective SEO Prices in Melbourne.