It is necessary to have perfect Google Adwords in order to get more traffic to the eCommerce site. However, there are certain mistakes that can lead to huge losses. Hence, in order to save you all from such mistakes; we decided to create this blog so that you can be aware of these mistakes and avoid them to create perfect eCommerce Campaigns.
So, let's begin and take a look at these mistakes:
We all know that Google Adwords is one of the effective ways to get new customers and generate traffic to the website. Hence, it is necessary to plan and manage this tool perfectly or it can lead to be lot of expensive.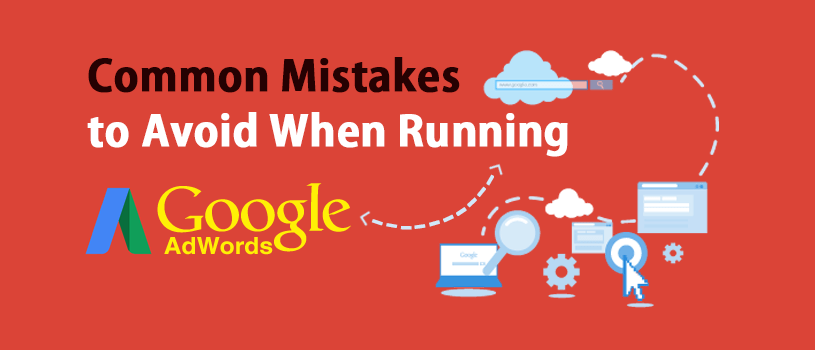 In order to manage this, here are some mistakes that we must avoid:
Selecting appropriate Keywords: Keywords are important when it comes to search engines or we can say anything on the internet. Instead of placing bids on broader and unsubscribed keywords like as "Women's clothing" will be very expensive.

Instead prefer to use Google Analytics or Webmaster tools to create long tail keywords that contain at least 7-8 words. Such long tail keywords are widely used for any search. Now days, these are preferred the most.

Try different forms of Advertisement: First of all, it is necessary to identify the message that you wish to deliver via advertisements and then based on that you can choose the type of advertisement that can be used to accomplish your goals.

There are several forms to try out like as Newspaper advert, Online advertisements like as YouTube, Social media etc. TV advertising is also an amazing form of advertisements. Hence, keeping in mind your goals; you can choose the advertisement type.

At the initial stages; you can try out all and then later you can stick to the one that is most useful and suitable to you.

Adjust your Strategy: Once you have chosen the particular advertisement type then it is necessary to frame your strategy in such a way that it easily showcases your brand and products and it also helps you to list the keywords as well as landing pages that are used so that the marketing strategy can be adjusted accordingly.

In short, keep an eye on what words and landing pages; Google Adwords is using and then utilize them to create your marketing strategy.

Consider Competition as Useful Tool: Well, there are various retailers who consider competitors as one of the biggest threats but those who are clever and wise will look at as a very useful weapon that teaches you how to make most use of Adwords to increase traffic and get maximum customers.

Try to understand how competitors make perfect use of Google Adwords to promote their online business. This will help you to learn and understand the way competitors use Google Adwords Campaigns.

Trust me this is a perfect source of inspiration and knowledge. So, from now whenever you have any competitor; look at it as a perfect source of inspiration instead of considering it as a threat for your business.
Take Away:
Following these tips will definitely help online business owners to develop successful marketing campaigns. If you are one of them then take these things seriously and follow them, results are guaranteed.
For more such tips and guidance regarding proper usage of Google Adwords; stay connected with Platinum SEO; Best SEO in Melbourne.