Everyone wants to have high quality back links from the local community as this boosts the SEO effort and it is very useful for every small business. However, one of the biggest issues is many local business owners believe that all links provide same results. But this is not the thing.
This is the misconception that redirects business owners to all those SEO firms who deliver the business that is needed on the initial basis. However, in the long run they receive low quality and spammy links which cause them much harm.
Local business owners get different quotes from different SEO firms. Based on the SEO skills, different SEO firms charge different rates. However, none of the firms offer quick or we can say result oriented solutions.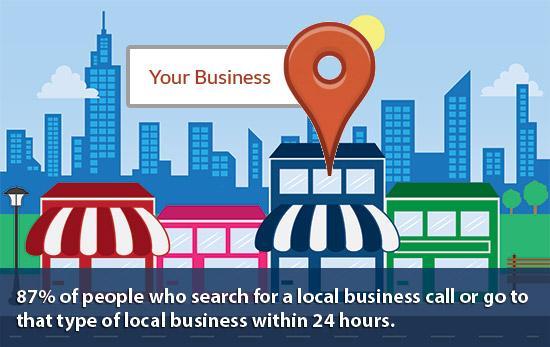 The main thing required here is a perfect combination of outreach and relationship building. It is somewhat a time consuming task that needs much of the experience. In order to secure high quality links within the given budget, it is necessary to know what high quality link is.
This can be known by targeting those back links that have following characteristics:
Characteristics of Back links:
These can be seen by potential customers and hence targeted referral traffic can be easily driven back to the website.
These often have high quality metrics that help to increase the website authority.
Back links must help to improve the image of the company. Hence, one must identify such opportunities from the websites from which you would like to associate your business with.
Here, we have included three of the main sources that provide high quality back links:
Local Media: In order to get high quality back links, one can get in touch with local media outlets. These provide plenty of link opportunities. Let's say if you have a local home security company and there were huge number of home invasions which warrant a news report.The moment you find any local media has caught up your story then immediately you will contact them and offer them the content for their website as well as information used for broadcasting.Staying connected with local media, one gets perfect links as well as valuable branding and advertising absolutely free of cost. One can stay alert for the things that are happening near your area.
Local Schools and Non profits: A good way to get back links is to avail the benefit from sponsorship opportunities which focuses on the donors of the dedicated page of the website.It is advisable to spend some time to find such sponsorship opportunities. Such local websites will be easily available from Google. In order to get details about local charities, one can use Guide Star.
Local Awards and Contests: Every local market has best local suppliers who are awarded for their best performance. These are usually handled by various local entertainment websites or we can say local magazines as well as newspapers having online versions.There are many lists that allow local businesses to nominate themselves and then the readers transformed into voters. Here, you can submit your business listing so as to avail the best opportunities.The business can be submitted in to as many categories as possible so as to increase the odds of winning. Then, you can ask customers as well as social media followers to cast their votes as soon as polls open.
Wind up:
These tips work when it is difficult to create quality Local SEO links. These simple tips help to boost visibility in search results. For more such tips and tricks, stay connected with Platinum SEO, SEO Agency in Adelaide.