Better SEO techniques are very hard to get. However, this field is surrounded by various myths, lies which are blindly believed by the people. These blindly believed myths cause trouble when they become popular and people start following them.
The moment people realize that these myths were just rumours; it's too late to turn back and do the fresh start. Till that time, a lot of time and money has been wasted in the false SEO process. To avoid the loss of time and money, here we have provided three important SEO lies that must never be believed and these are as follows: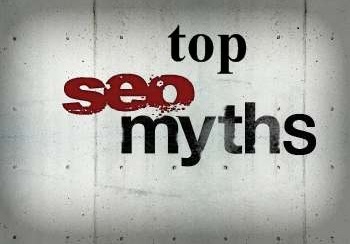 Important SEO lies that must never be believed
An optimized website is said to have half work done: Companies have a wrong notion that SEO lies in the design of the website and hence instead of focusing on content, keywords the more focus is on design and it's believed that all SEO is done with the well optimized website design.
Link Building is no more accepted by Google: This is one of the most common lies that is most popular in the industry. But the truth is very different. Frequently updating its search algorithms; Google took strict action against all bad quality back links and also decided to penalize all the websites that misuse the link building strategy.

However, if you are using natural links then these are welcomed even today by Google. So, Google says strict no to spammy links or those that are purchased but strongly welcomes the quality links.

Target one Popular Keyword and You are done: Innumerable keywords suitable to your niche can make your website popular. Some believe that targeting one unique keyword that is more popular can actually serve the purpose and so many companies make all efforts to target one particular keyword.

This way all other important keywords are ignored and as a result companies miss out much more lucrative opportunities. Hence, always focus on a set of keywords instead of concentrating on one unique keyword.
SEO is necessary for every online business but it is equally important to stop believing all unnecessary myths and focus on the actual SEO techniques that help you to generate required results.
A good well balanced SEO means a long term strategy that involves quality SEO content with relevant competitive keywords. Follow the advice from experts but make sure to check that it has generated results before.
Wind Up
SEO is all about increasing your online presence and hence the expert guidance is important in this field. However, it's hard to find genuine SEO guide who can give you proper advice at every step.
But if you wish get the SEO of your website done from experienced hands then get in touch with Platinum SEO, SEO experts in Melbourne serving clients since years in the field with 100% result oriented SEO services.
Contact them now and get exposed to the real SEO world which will actually give you what you want. Save your money, time and efforts and get proper ROI with proper guidance.