Search engine optimisation has created a lot of wave amongst web designers, marketers and campaigners. It is considered to be a deep and complex method that has various opinions. It is a methodology followed by web designers to divert more traffic to the website. Like any other technology, people always look for something that works, creates an effect and makes a difference. The same concept can be applied to search engine optimisation. If you talk with anyone about SEO then people have different versions about SEO and therefore it is important to understand and simplify this complicated process.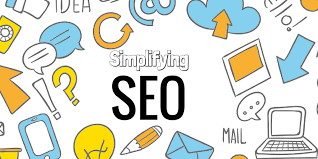 About SEO
Use of any technology involves sticking to the basics of that particular technology. In simple terms, SEO can be defined as a method to improve your website traffic and generate more online customers. It is designed as a service that aligns website style, structure and content according to search engine standards. Better the SEO better is your website's search engine standing and ranking.  The major moving parts of internal SEO involve the use of keywords, headings, backlinks, meta tags, keyword choice, competitor analysis, template structure and on page changes. There are many changes a website has to go through in order to stay ahead in search engine rankings. Sometimes it gets difficult for the website owners to carry out all such changes, and in such a situation it is advisable to approach professional companies and get the whole work done by them.
SEO Audit
The first step to implementation of SEO is to understand what changes are required for your website and align according to such changes. SEO audit is one of the best ways to understand what key points require intensive view and what points need to be fixed. The audit can be done by taking SEO package Melbourne from reliable SEO expert companies that are well known for offering quality services to customers. For companies who does not want to take any chance, they can probably approach the best company i.e. Platinum SEO.
Know about your competition
Next step to building an easy SEO is to perform competitor research and create a website structure with proper adjustments to meta tags, content, heading, back link and creating relevant content.
SEO implementation
The final step to SEO process is implementing and tracking results. SEO can take some time to produce real results but it is a continuous process. Web analytics can be used to monitor the progress and once you start seeing the improvements then you can determine which areas require improvements.  SEO is a science that requires time, research, change and acutely detailed attention. Once sufficient explanation about the process is achieved implementing the same to achieve benefits is not a difficult task to do. You can even choose companies offering SEO package Melbourne that assures you of doing a correct form of SEO which is essential for building up popularity and search engine ranking of your company.
Conclusion
Whenever you hear about "SEO" don't panic, instead, take some time out to verify and modify your website structure according to SEO standards. One can even opt to take services from SEO professional experts that can understand your business requirement and work accordingly to meet it. From various companies available in the market, Platinum SEO is a wise choice to make. The company offers best SEO services and also guarantees client on the growth of its website and popularity.