Search engine optimization is a strategy by which most of the online websites are gaining traffic by ensuring that their website ranks higher in the search engine rankings and results. The task of search engine optimization is a long-term process that involves plenty of research, generation of quality content, toning website while taking into account the search engine algorithm changes. However if you are a beginner who is struggling with time and resources, then there are certain SEO techniques that you can apply in 10 minutes. Applying these techniques can be done easily while enjoying your cup of tea in the morning or while listening to music.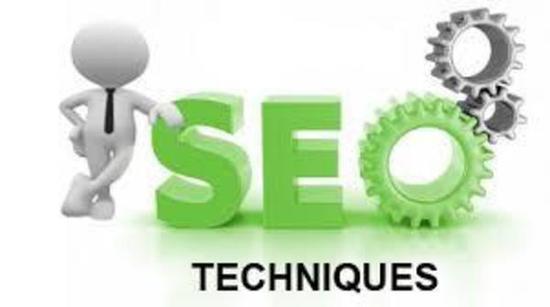 Check CTR – In order to check your website organic CTR, you can revise your web pages in terms of meta-description and page title. In order to check CTR, you can go to Google Search Console, Click on Search traffic -> Search Analytics -> Tick on CTR filters for pages. This way you can get a good experience of which web pages of your website get maximum visibility and which get lower CTR. In case of lower CTR, you will get improved meta-description and title page.
Add Schema markup- Adding a schema markup gives slight index information to your HTML page. This can provide rich information when your web page appears in Google search results.
Optimize images and improve website speed- Another important thing that can be done to improve loading time of your website is by optimizing your website using site speed tool. This can help improve performance of your website. You can put images on less resolution instead of putting HD pictures that may take more time to load. Remove the high definition pictures and replace them with 420×290 pixel-sized images.
Check canonicalization of your domain- A website is possible to exist at two different places and this can be done by indexing your content from both www.test.com and test.com, gives you canonicalization of your domain. To change this, you can do this by using Google console -> site setting -> preferred domain section-> set the option you want.
Update Google My Business page regularly – Another important SEO technique is keeping your website details up to date in Google my Business page on regular basis. Check phone numbers, card details and manage images.
Check duplicate meta description – Click on Google search console -> Search Appearance -> HTML improvements and see if your webpage has duplicate metadata or not.
Describe your images correctly – Google image search can generate a lot of traffic to your website therefore you must describe your images correctly and precisely so that all pages and sections can relate perfectly. Making these slight corrections can help generate good SEO traffic.
Check error codes- You can search the error codes in Search Console-> Crawl-> Crawl Errors to check if there were 404 page errors occurring while a person visiting your website or not.
Keep internal linking updated- Regular updating of your internal links can get more traffic to your website. Ensure they are updated on consistent basis.
Apart from using the above SEO techniques, it is always useful to hire a proficient and reliable SEO company Brisbane that can help generate traffic to your website by optimizing it to best possible manner. Choose services from Platinum SEO for getting reliable and efficient SEO services.