Virtual Reality as we all know is going to be in demand in 2016. We can say that 2016 will be the exciting year for virtual reality lovers. However, due to higher costs; some will be unable to take advantage of this platform.
But when it comes to games and movie apps then it is recommended to have virtual reality. Google Street offers some great content for virtual reality. One can take a look around the world and feel like they are really at that place.
Street view is not available for all countries and in most of the parts in India, it won't even work. Previously, Google had much hurdles even though it was announced that Street view was available in Hyderabad.
Apart from this, Google also offers 360 degree imagery for the heritage sites. Photospheres can be easily uploaded to Google Street view and if you connect your phone with the Cardboard then this can be a great way of finding very cool new photospheres.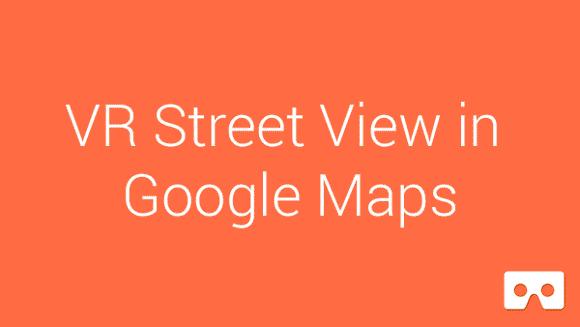 It is very easy to start. Just go to Google Street view app on Android or iOs and then take a look at the map for photos to view. If you have photospheres available then it becomes easy to identify the views.
Uploading process is very easy and quick and it will not take couple of moments of your time.
In case you wish to upload VR photos to Google Street views then you must follow this process:
Start the Google Street View App on the Phone. Available for Android and iOs and that too absolutely free. So, enjoy guys!
Now, touch that big button on the bottom right corner and then touch on the Camera.
Now, just click your photosphere. For a perfect picture, first of all; you will have to take multiple pictures and then join them together. This seems to be difficult but it works on its own.
The UI will show a white circle and an arrow that point towards it. Keep your camera at the circle and it will automatically click a picture.

Just move your phone upside down and you will find more white circles where you can aim at and click a nice picture. Keep repeating the process till the time you have finished all the vacant spots in the sphere.

This will help you to take near around 30 photos. It becomes a very quick process to take pictures so fast. Hence, it will take just a couple of minutes to carry out this process.

Once the process is over then you can see a green tick mark at the bottom of the screen. Click on that and the process will get initiated. Hence, the pictures will be processed and get joined together.

Now once it is done then you will find a card with the name "Ready to Publish". Select any picture and then press Up arrow icon. This will help you to upload image to Google Maps.
Now, touch the location icon and fix one location for the image. This will be seen by people on Google's Street view app or we can say on Google Maps.
Hence, it's done. This image that is displayed on Google Maps can be shared to people via the app. People will be able to see this image on their phone as well as laptops and personal computers.
To view this image on phones; people will need slip in their Cardboard headsets as this will help to experience image in virtual reality. It looks best. You can look around the image on your computer as well.
Take Away:
So, now images will also be viewed with virtual reality in Google Maps. Hope this blog post will be useful to you. For more such guidelines, details; stay connected with Platinum SEO, one of the well known SEO Agencies Perth.