Today, we all are using Google Map in some or the other way. Most of us use it via websites or most of us make its use via Apps. We can see most of the smart phones have GPS sensors.
Hence, this is one of the reasons for Google Maps to be popular. Today, Google is constantly updating the app with latest features and changes that are seen in its interface. This can be used to enhance overall experience.
With most of these changes, users might be unaware of some features which may be relocated or may be one need to learn few tips and tricks about the app so as to make it more useful.
So, here are few tips and tricks that make Google Maps more useful:
Let's say your Home and Work Address are saved to Google Maps and then you must get better route based on average traffic conditions on several hours of the day. Just click on "Start Driving" from the left menu where Google has stored all the locations.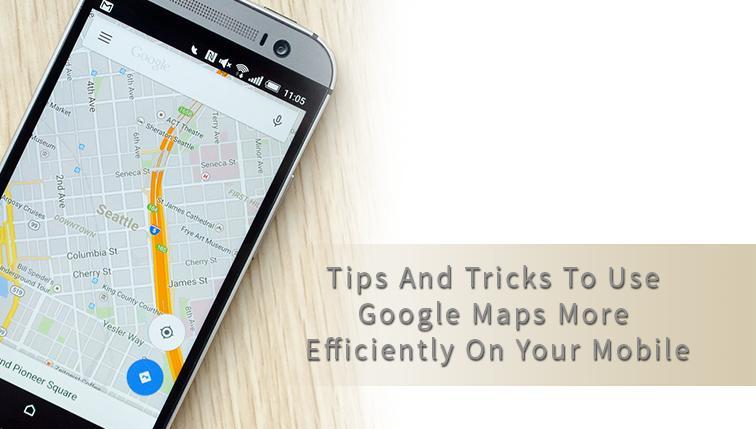 One can see all the places visited which might be useful in case one cannot remember the certain places or specific routes. Google maps are optimized for offline use and hence one can download certain areas which don't need any connection by searching for a particular city or country.
Recently, functionality has been added by Google to search for restaurants, grocery stores and other places from a specific route. One can even check for gas prices on that route.
Google Maps include a huge list of public places with reviews, contact numbers and their websites. It also includes graph that shows the busiest times of particular places so you can avoid going to those when it's more crowded.
Just search for a place and then navigate the menu to find it. One can become a local guide to make this better by sharing suggestions, rate places and reviews as well as editing or adding missing information.
Further for the desktop; one can get typical traffic patterns so that one can easily plan to leave from certain place in the near future. Just click on the menu button, select the traffic and on the bottom bar select typical traffic instead of live traffic.
This will help you to select specific day of the week as well as time when you plan to leave. Indoor mapping is also available which will help you to find certain stores, bathrooms or airports or sports arena. Just zoom in the map for the venue.
If you use same account on desktop and mobile platforms then you can easily send directions from desktop to mobile. Just find the place and you will easily find the button on the left. One can zoom in or zoom out or swipe down to zoom in.
Take Away:
Following these tips; one can easily find the places via Google Maps. Further, this can also be used to plan the travel as it will help you to see the crowded places.
Hope this blog post will be useful to you. For more such details, stay tuned to Platinum SEO; SEO experts in Adelaide who can guide you at each and every moment.