Irrespective of your impeccable SEO strategies, put all your weapons at right places, doing perfect things related with your website architecture like an upgraded content on your site, possessing an effective marketing campaign, everything is adequate for high-quality SEO visibility, but there are some tricky SEO situations that are hard to handle and here we have listed few of them:
Handle the reputation problem straightly:
The main thing is to eradicate the belief that SEO work is a work of one man and is not associated with the rest of the marketing team. The professional work efficiently that does not show but can be seen as an enhanced traffic towards your website.
The actual work of SEOs in websites:
SEO is not only associated with keywords and mega tags. It underestimates SEO, when it is a large responsibility. It also supports the "dark room" notion, as these features are not only hidden from users but also have no connection with web development efforts or marketing.SEO is related to site architecture, high-quality content efficient for the user to address, and user engagement.
Removing the focus from Spammy Link Building Practices:
SEO experts bought links, swapped links, created new websites to link with others, published blog posts, and lot more. New age link builders do not concentrate on a direct link gaining, but they concentrate on constructing your online visibility or reputation, so that loyal, as well as potential clients, get what they are looking for your site.
Your marketing team and PR help to build your visibility and reputation, they also tend to get all the desired authorities in a precise manner to the home page site on your website, and also to some additional pages. Everything is great, but not enough as you require to demonstrate the procedure of authority of other aspects of your website. A well-built and effectively planned content marketing campaign that can highlight particular features of your website is an exclusive plan to execute, and only a well trained and proficient SEO professional can assist you to achieve this goal.
Partly is shown as some simple suggestions to tweak your existing marketing efforts and PR, partly as supplemental campaigns to help build your visibility and reputation for developed components for your business. SEO Professional Performs these tasks properly and with the collaboration of the marketing team and PR; all activities are simply superb for your visibility, reputation, and your brand.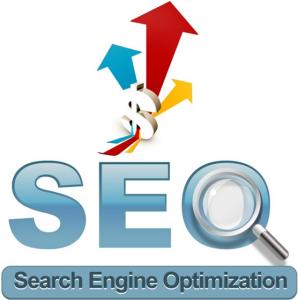 A professional SEO will recognize all key product areas and ultimately design, content marketing campaigns focusing on everything. Everything will incorporate legal SMEs or subject matter experts to create cutting edge content. Effective visibility and reputation building only depend on developing, creating world-class content. He will also guide your marketing team and PR to integrate essential SEO strategies so that your business can achieve your desired goals.
Wind up:
So, here we have discussed how to handle some tricky SEO situations which lead others think that SEO activities are spam. Once these situations are handled easily then SEO can be actually seen as the main pillar of gaining maximum visibility and no longer can be it considerd as Spam.
In order to maintain the worth of SEO, it's necessary to understand its importance. Hence, with a view to get the benefit of expert SEO Services , stay in touch with well known SEO Services Perth, Platinum SEO.