Online business owners are increasing by leaps and bounds and this has led to increase in people who are looking for several ways to boost their visibility on search engines and this is one of the reasons; we can see SEO Agencies in bulk everywhere.
But, here the question is about the basic thing that directly affects the visibility? The answer to this is very simple. Let's say you are searching for any educational institute and among the top search results, you have opened four to five websites.
The first thing that you have your eyes on is the website design, its structure, its layout, the content that you are reading, the images etc. A layman is completely unaware about factors like SEO but is only interested in how attractive the website is?
On the other hand, a man who has some sort of knowledge about SEO may look it from that perspective but still before thinking in that way; you will find that design is the main thing that attracts people.
This means your website should have a design that reveals your business as well as look professional. Also, it must be developed keeping in mind some SEO factors. Here, we will discuss how a website design that lacks SEO oriented design can badly get affected in terms of rankings.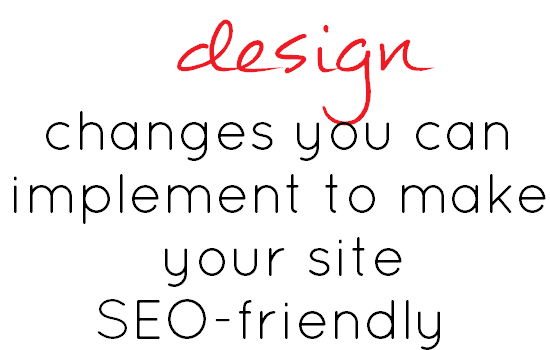 Some web design mistakes that can lower rankings:
Certain website owners tend to do SEO on their own but experts can make a difference as they possess required industry knowledge and many of them have hands on practice on various such projects. So, it is advisable to seek advice from professionals in the field.
As if you develop a website without considering the basic SEO elements then it will fail to serve the purpose completely. Any web design must contain three important things:
Must cover foundation elements of SEO
Professional look
Must reveal the business niche
Yes, owners can opt for any website designing firm such as Web Design Melbourne, Platinum SEO that can help you to develop a website keeping in mind the above mentioned things.
But in case you fail to get such experts or want to try freshers' then it is mandatory for business owners to take note of these mistakes and make sure that designers don't commit it. These are as follows:
Keyword Focus Missing: Keywords are necessary to get the traffic as well as rankings. Every single web page must contain appropriate keywords. So, it is necessary to do thorough keyword research no matter how tough it is.Here, Google Keywords' Planner can help you. Select a target area as this will help to provide geographically relevant results. When you use Keyword Planner, you can select "Google and Search Partners" with "Show closely related ideas"> Customize your search. This will help you to get more results.The pages of any website must include the required keywords however these should be large rather than the smaller ones.
Selecting wrong keywords: Now days, voice search has become popular and so instead of typing keywords; people prefer to speak it to get the relevant answers. This way one can also get certain new words.But, instead of using the new ones; always prefer to use such keywords which are already used by the users to find the products or services related to your niche. Ignore all those words that are very less used.Here, one can make use of Google Adwords. The data available from here provide a deeper insight similar to that of Bing & Google webmaster tools. Every business must have these so that they can be aware about what keywords to use and what not to.
Weak Meta Tags: It is mandatory for every website to have unique META title. This can also be the Page Title. This is considered the basic element of SEO which shows the title of every page on the website.So, before preparing Meta title; there are perquisites to be followed and these are mentioned here:

Meta title should be between 30 -60 characters and the main measurement is in pixels. So, it must be 200 -512 pixels.
Keywords must be placed in the beginning of any sentence. The punctuations must be used as less as possible. Everything on your website should look natural.
Meta descriptions are not that mandatory but if you want you can use them as well by including required keywords and write to attract someone to visit your site. There are very few people who read complete description.
Meta Keywords are now not that useful. These are outdated. So, if possible avoid them as this will lead to more trouble.

Lack of Proper Local Attributes: It deeply impacts your websites. This enhances the local presence of any business. So, it is necessary for you to make sure that Name, Address and Phone number should be there on the website. There should not be any words in the images.Search engines can only see the text that is normally written; they cannot view images. Hence, always make sure that contacts and primary keywords are available in separate layers.Keep contact information visible on every web page and it must be used at footer. Always used contact details in a structured mark up code which offers descriptive that are very useful for search engines.
Lack of Proper Image elements: Proper use of image elements make it easy for search engines to discover images. So, it is necessary to structure elements in proper manner by using filenames in lower case and using dashes to separate words instead of using spaces and underscores. The image name must also include keywords of the page on which it is to be displayed.
Not measuring your efforts: Use proper tools such as Google Analytics to measure your website performance. So, as soon as you design any website; make sure you have installed Google Analytics along with it to keep a track of what's going on in the website.
Wind Up
So, next time you are re designing your website or planning to create new one then keep these things in mind and ask developers to design it accordingly.
Stay connected with us for more such guidance related to web design by expert web designers.