Google Adwords is used by many businesses to promote their business and get keywords that boost their online presence. One can have several Google Paid search accounts. Every account has the same account structure and set up process but still there have been few recent changes which must be kept in mind before creating a new account on Google Adwords.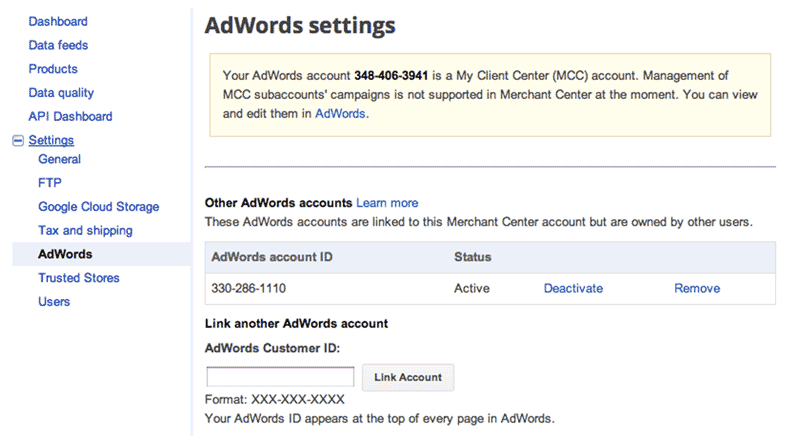 Let's take a look at these changes as well as some tips for creating a new Google Adwords Account.
Steps for New Google Account Creation:
Create a Campaign Structure: In a single AdWords account; one can have as many as 1000 campaigns. Know about your goals and plan your campaigns accordingly. Common organizational techniques are as follows:

From product or service point of view
Based on geographic location
Based on season.

Campaign structure is necessary as the budgets are set as per the campaign levels. So, always develop campaigns based on the budget and the plan as and how you want to manage PPC investment.

Build Ad Groups: Once the campaign structure is decided, then it is time to create ad groups within each campaign. Ad groups organize the ad programme. A separate ad group is to be created for a particular product or service.
Manage Ad Targeting: Search network can be targeted using various Ad campaigns. The combination of Display network and search network or we can say remarketing can be used to target specific ads.
Carry out Keyword Research: Successful keyword research is carried out to know the customer search. Assumptions don't work here, it is necessary to know what really customers want. With the available resources, one can find the best keywords that can be used in the campaign.

Well, while selecting keywords; always consider these factors:
Search Volume
Keyword Relevancy
Paid search competition
Market Click cost.
The most useful tool that offers the keywords based on these factors is Google's Keyword Planner. We can find potential keywords by using few search terms as well as Landing Page URL.
There are several tools that allow you to identify search terms based on the product or service that you offer. These can then be used in the campaigns and as a result, one can get estimated bids and spend forecasts.
Use negative Keywords: You may find this surprising but negative keywords play an important role. Using Google Keyword Planner; one can identify the negative keywords to be used in the campaign.

Using negative keywords can save you money by preventing the ads from showing irrelevant search queries.
Set Keyword Match Types: There are four different types of keyword match types:
Broad Match
Phrase match
Exact Match
Broad Match modifier.
Prepare Ad Copy: Well, it is not necessary to write a compelling and successful ad copy every time. Make sure that you must focus on things, qualities of your company which represent your uniqueness.
Further, don't forget to include an easy to use and unique call to action and provide a reason to the prospects to click.
Along with the above check list, one can also use these additional things which must be considered based on the client.
Use Ad Extensions: Google Ad extensions are useful here. Some of the well known ad extensions are as follows:

Site links
Call extensions
Call out extensions
Review Extensions

These extensions can be used to an extent to meet the specific marketing needs and goals. Ad extensions will boost ad expressions and enhance click through rate.

Remember mobile devices: Well before actually creating a campaign, it is necessary to know about the user's search patterns such as from where and how often they conduct searches on the internet.

Like as some surf internet from mobile devices. So, make sure to play close attention to the device usage data and then make necessary adjustments accordingly. Mobile bid adjustments help you to share the ad frequently to the users searching on their preferable device.

Negative bid adjustment can reduce the number of times the ad is shown on a mobile device and on the other hand, positive bid adjustment can boost mobile ad presence.

Adopt aggressive methodology: Marketers must remain positive with initial keyword bids and budgets. The ad impressions are to be collected and click data is used to optimize the programme. This is very true when it comes to popular market segments having highly competitive PPC Auctions.

Set it and Forget it – Don't do this: One can launch a successful paid search programme by following basic steps as mentioned above. To increase results, it is necessary to invest in some of the success factors such as site links and device targeting.

To make most use of your Google Adwords account; it is necessary to take time to review and examine the campaign results data.

So, next time you wish to make most use of Google Adwords; don't forget to use these tips and follow these new market trends.
Wind Up:
It is necessary for every business to boost online presence. Make sure that you use proper ways to develop a marketing campaign which can enhance your position in search results. For more of such tips and tricks for using Google Adwords, stay connected with Platinum SEO; SEO Agency in Melbourne.