The field of content marketing is very vast. It includes blogs, articles and much more. It is one of the best ways to communicate with your clients. However, this also needs a particular project plan as nothing can be worked out without any plan. So, today here we are going to discuss about certain type of approaches that are generally used to develop the content for clients as well as those things that we have adopted while carrying out initial research till the final assessment and delivery of the client to the client.
Approach for Developing Client Content
At the initial stage, tend to develop something initiative. This will take time and may make you tensed however this is needed. You may also stop in the middle assuming that it is very hard stuff to do. So, for this you need to learn more and then return to recheck your approach. If you wish to deliver an innovative genuine well researched content to your client then it is mandatory for you to check what's possible and whether the content is within your skills or not, does it align with your process and is it in your budget. Will you be available to give sufficient time to it? If the answer to all these questions is positive then yes you can easily develop very well content for your client. Yes definitely, every success is accompanied with failures and so you'll face failures however as soon as you will get start getting response from your friends, colleagues, you will get the spirit to continue the work and at this time you will ignore failures.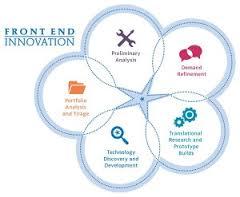 New SEO Field of the day
Previously, when it came to SEO; the field was entirely related to building links, writing emails for marketing purpose, guest posting, info graphics and all. Everything was very easy. However, with the arrival of Penguin, the new Google Algorithm everything has changed. So, instead of doing all this stuff, now there is a new approach as to how information should be passed to the client and how your website can help visitors. For this purpose, it is necessary to do some research regarding how the content must be presented in order to deliver the decided message to the target audience.
Know the technical field where the content will be used
Don't make any presumptions about the area where your content is to be posted. Instead, do proper research and try to learn as much as you can about the technical environment where your developed content is to be posted. This will help you to create a very relevant up to the mark content. It is necessary to make yourself aware about client's development and production areas before commencing his work. The more you know about your client's needs in a proper manner, it will be easier to create content in that manner. It is recommended to discuss everything in detail with your client before starting their project as it will make the picture clear in your as well as client's mind as to what will be made live and how.
Wind Up
We hope our content marketing approaches will definitely help you to create well researched content for your clients. To know more about such ideas, stay in touch with Platinum SEO, a well known Local SEO Services Provider Melbourne.