In this era of tough competition, it is harder to sustain on the World Wide Web and maintain your presence in the search results. Small businesses find it difficult to maintain the high advertising budgets that are borne by large enterprises. So, it's really difficult to compete. Moreover, during 2014, SEO field had seen many Google updates and algorithm changes and as a result, every SEO firm that believes itself as an expert may actually know very little. Now, the question is how and from where to start the SEO work? All such answers are included in this article. Read on to discover On Page Optimization Tips:
Begin with Keyword Analysis:
Keywords are the main pillar of SEO world and they are the ones that increase your website's presence on the internet. It is recommended to find the best ones that can help to increase your website's traffic.
Google Keyword Planner:
In order to get relevant keywords for your business, Google keyword tool can be used. There are many such other keyword tools such as Word stream, word tracker etc. These keyword tools help to get the most competitive keywords as well as the keyword search volume, keyword ideas which help you to make a proper decision regarding usage of keywords. It is preferable to choose keywords that have high search volume and low competition as such keywords will help an online business to sustain in the competitive market. This will also help you to get most competitive keywords that are high in demand.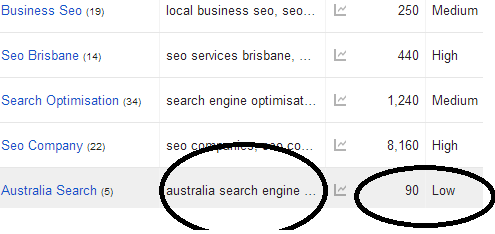 Long tail Keywords:
Google loves to answer the questions. So, now a day, it is recommended to use long tail keywords in the form of questions or serve as an answer to the question. Well, these were some normal SEO techniques. Now, let's have a look at On-Page SEO tips:
Write to provide info and not to rank: Sometimes companies mainly focus on rankings and as a result they hardly give any importance to the quality of the information. Your main goal should be that visitors are benefitted from your articles and they are not written just for the sake of increasing page ranks and if such things are caught by Google then your site may be banned by being displayed among top search results. Everything you write must be your own creation and no copy paste.
Tags, URL's, Headings: These seem very small yet play an important role in rendering SEO benefits. We have seen that website owners ignore these things and forget to add relevant keyword enriched Meta tags which help them in their on page SEO strategy.

Meta Descriptions: Add a short content description of around 156 characters.
Optimized URL: The URL should match the content and both must convey same meaning.
Focus Keywords: Make use of certain tags such as bold, italic to highlight main keywords on search engines.
Image Tags: Make use of relevant image tags and most important, include at least one image in your content.
Hope our on-page SEO tips will help you to make your SEO strategy more effective. Our next blog will be for off-page SEO tips. In order to get more details about types of SEO strategies, get in touch with our SEO experts in Melbourne at Platinum SEO.