Recently, talks about digital marketing have increased. This helps online marketers as well as entrepreneurs to boost their business growth. Most of the people cannot overlook for various approaches to master their digital marketing strategy.
Marketing budgets are likely to grow by 11% in a company's revenue. This shows there will be more opportunities for marketers in 2016 and it will have huge impact in company's achievements.
It will also experiment with new techniques along with bolder campaigns. With all these things in mind, it is necessary to make sure how the team gets its fair share. The CFO requires complete assurance to know that the digital marketing is capable enough to accomplish business goals and how one will attain those goals?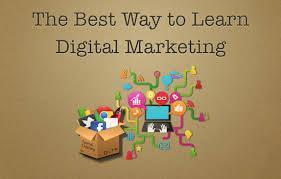 It is now the perfect time to know how to dominate all online channels in order to create digital marketing strategy for 2016 which is developed to deliver optimal brand experience.
In order to discover new opportunities to get sufficient return on investment, here we have described five ways which can help to improve your digital marketing strategy.
Improve your Digital Marketing Strategy:
Include emotions in your brand: The brand reputation is the reflection of emotions of our audience. This means you can offer best product or service or get considered as boring. Choice is yours. The brand must focus on relationship.

It is necessary to have an interactive brand image which will match with the expectations of your target audience. This will improve your brand image.

Google Adwords: Google offers bidding on various keywords that are related to the service you are offering or we can say the product you are selling. At present, Google offers more than 40000 search queries every second.

People search for information on search engines before making the buying decision. If you wish to bid on best possible keywords that are directed towards your location then it can yield more business.

Landing Page Design: The page layout where you have directed your visitors must be attractive. This will lead to more custom landing pages. With the help of several marketing tools like as Makesbridge; one can create custom landing pages that are responsive in nature.
Check your social ROI: If you see increase in income expectations then you can be asked to click on the site along with the followers or leads that are worthy of your business.

Always conduct some research with the conversion rates from these strategies and then you can easily identify what people want from you. On what things can they spend?

This will give you a perfect idea about the real worth that you can get on the table and why should you be given maximum budget to keep resources in particular zone.

Online Reviews: More than 80% of people rely on online reviews and based on that they make proper decisions. So, always make sure to have reviews about your product or service on various pages like as Google+ and Yelp.

It is advisable to have an email template developed for your business so that you can send customized messages to all those customers who are satisfied from your business.
Wind Up:
Apart from all these techniques, there are many such techniques that can assure you perfect digital marketing. So, we will discuss them all at a later stage. This is it for now.
For more such details, stay connected with Platinum SEO; a well known provider of online marketing services & SEO in Brisbane.