The usage of mobile devices has increased to an extent. Keeping this thing in mind, Google also launched Mobile Friendly Algorithm which ranks websites only if they get properly displayed on any of the mobile devices irrespective of the screen size.
So, now if websites want to get good rankings then they have to opt for mobile friendly website which is also known as responsive web design. In order to get responsive websites developed, expert hands are needed.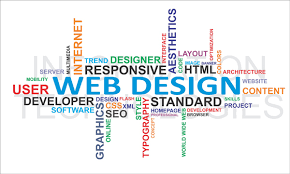 This blog post from a very well known provider of Web Design Services Melbourne, Platinum SEO shows how such mobile friendly sites can be developed? So, let's begin and know some tips that will help to get an amazing mobile optimized website.
Tips To Design a Well Optimized Mobile Friendly Site:
Make most use of Google Analytics: You will wonder as to what's the need of Google Analytics here as this is the tool used for SEO purpose. So, how can it be useful for web design?

Tools like Google Analytics are used to identify on what devices our websites are visited the most. Analyzing the data available from Google analytics help to catch the total number of viewers who are viewing the website on mobile devices as well as on desktop.

So, the first step is to find which devices and browsers are used the most to view your website. This data helps to understand the intent of visitors. Such data is available on Google Analytics under Audience  Mobile  Overview.

After identifying the likes and dislikes of your audience, you can easily identify the things that you need to focus on at the time of design and development.

Select the right Design: Now, comes the turn to select mobile configuration. A website can be optimized for mobile devices in three different ways: a) Responsive web design b) Dynamic serving c) Separate URLs.

One can select any of these methods as per the need and convenience. Among these three, responsive design is the one that is widely used as it completely follows the guidelines regarding proper link structure and high quality content.

Know about the context: Know that in which context the visitors will use your website on mobile. What are their expectations from your mobile based website? What actions will they perform while using your website on the mobile?

To get answers to all these questions, it is necessary to think from the point of end users. This will help you to get the required things on your mobile website in an easy to understand manner.

Your Website content must be short, sweet and readable: The screen of mobile device is smaller as compared to that of any desktop device. Hence, while writing content for any mobile optimized site; it is necessary that you must show only the essential content on your mobile version.

In simple language; your business must be conveyed in short words for short screens. This will boost the user friendliness of your mobile site. So, avoid displaying bios and other such unnecessary content on the mobile based websites.

It is advisable to use simple icons as and when possible. Please ensure that the text is completely readable on each and every mobile device.

Keep your navigation menu simple: When it comes to web design; one of the important elements is Navigation. This must be taken utmost care of while designing website for mobile.

A huge list of menu items can make it difficult for users to navigate via your website. Hence, it is necessary to reduce the menu length. The main navigation menu must be hided with a combination of icon and text which shows the visitors about the menu.

Make use of User Friendly Search box: So, now navigation has reduced to an extent but again the question is how people will find the content that they are in need of. This can be done by including a search box in the website that will help users to find the content easily on the website.

This search box must be placed on the home page of your website. This will include a lot of functionality on your desktop and hence it makes easier for users to go from one web page to another and this saves lots of time.

Videos must play on mobile devices: Not every video is playable on mobile device. Hence, it is necessary to add only those videos that are actually playable on mobile devices. So, always use a technology which offers unending user experience over various mobile devices.

One such best way to include videos is to use HTML 5 standard tags which work on all mobile devices and browsers. One can also try Google Web Designer.

Develop a website that loads quickly: Mobile device has slow data connection and as a result, everything gets loaded slowly. So, it is very necessary to make a website that loads very quickly.

This can be done when you add fewer images to your mobile site and all those images that you are using must be light in weight. Reduce the number of file requests and use Standard JavaScript instead of heavy JavaScript.

Avoid using Flash and Pop ups: Most of the devices don't support Adobe Flash. So, avoid using Flash based content in mobile devices. So, use other technologies like as HTML5. Avoid using pop up sign up forms and native app advertisements.

Such pop ups when used disturb the visitors when they use the website on their mobile devices. This can also create various search engine issues.

Website must be interactive: Mobile browsers don't provide any feedback like as web browsers do. This means one has to offer its own feedback of using the site. Also, one can use expressive status messages like as "Please wait" for those actions which take more than usual time to get completed.
So, once everything is completely ready; now is the time to test the website. Test it on various mobile devices, browsers, screen resolutions and operating systems. You can also use Google's mobile friendly testing tool.
Wind Up:
So, now you are completely done with the things which can help you to get a perfect mobile website for your business. Next time you wish to create one; keep in mind these things. For more such easy guidance, get in touch with our expert web designers.