PPC is one of the well adopted techniques in Digital marketing. Advertisers tend to optimize and use this technique in order to get more customers. Here, in this blog post; we will discuss one of the most burning questions that every PPC advertiser has in its mind:
What's that? Did you manage to get any idea? Ok, enough of brain storming. Let me tell you:
The Question is: How to get meaningful members from the huge pool of competitive PPC market?
This blog post is the answer to this question. Here, you will get several tricks and tips regarding addressing the competition while managing brand bidding PPC campaigns.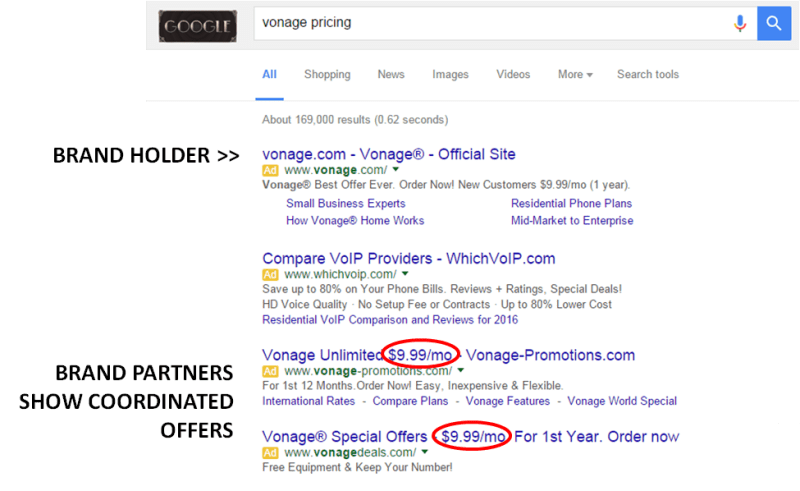 Facing the competition:
Let's say you have the brand that needs to be protected. Competitors are bidding on your brand name. There are those who directly bid on your name. There are brands that have competitors bidding on every available ad position including its imaginable brand and brand plus keyword.
What are the benefits of reducing competition in brand bidding?
Brand CPCs reduced by 64%
Clicks increased by 34%
Campaign costs dropped by 51%
So, how to deal with competition? Some of the best options are:
Complain: Let's say if the competitor uses your name in the ad copy then file a complaint with search engines.
Get more of real estate: Work with partners and take over the more of real estate. It is necessary to manage partner relationships.
Be better than your competitors: This means you need to earn top quality score where you pay reasonable CPC while competitors pay the maximum. The less return on investment will stop them from branding.
Be the best you:
Your main aim is to reduce competition. Here's how to make yourself look smart thus reducing the impact from competition:
Outsmart the minimum bid: Let's assume that your ad copy and landing page are optimized. This will make you the most relevant brand bidder on your brand. Ignore the first page minimum bid and instead of that, bid a little lesser to learn and know about your rankings.
Avoid playing only generic ads: Let's say if the customer found you via brand plus keyword then it's likely that they wanted to buy something. This something must be promoted in your ad copy.
Keep competitors in mind: There are several competitors who consider you while developing their strategies. So, do a deep study of your competitors' talking points and then use your own ad copy to address their attacks.
Resellers: Let's say if you are a manufacturer then make sure that you are the only authorized reseller who is into brand bidding. Unauthorized resellers must be stopped from brand bidding either by complaining to search engines or by directly asking reseller to stop.
Make use of ad extensions: With ad extensions; you can make your site a giant bear which dominates the top portion of SERP.
Make use of offers: Smart offers make the difference. Smart doesn't mean that you must give something away for free or for a reduced price. This means you have studied the marketplace and then found your brand's real strength to determine the offer that you need.
Keep control on your partner's ad copy: Let's say that you are using a partner strategy then make sure that your partners coordinate their ad copy and avoid "offer confusion".
Pay attention to your landing page: High quality relevant landing pages can make you separate from your competitors thus reducing the costs. Make sure that your landing page highlights the keyword and in case you have any offer in ad copy then it must be repeated on landing page.
Take Away:
With these tips; one can easily reduce brand bidding competition. These reports offer you various ways to give what you need so that you can quickly implement the changes to offers and landing pages.
So, for more information; keep reading the blog posts from Platinum SEO that offers PPC campaign management services at affordable costs.