Doing online business has now become a trend. However, it is very difficult to measure online performance but with tools like Google Analytics, one can easily do so. Here, in this blog post we will discuss how Google Analytics can be useful to you in improving the performance of your online business.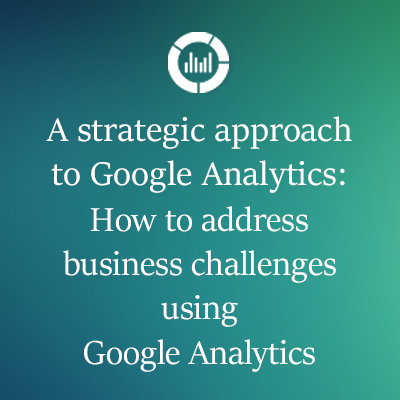 Steps to get Perfect data from Google Analytics:
Prepare a measurement plan: Before we achieve something; we prepare a plan to achieve it. So, first of all the key thing is to link our business plans with Google Analytics. This can be anything like as strategies, objectives, tactics, KPIs, targets and more.
Create three views for Data property: With Google Analytics, one gets a single view known as "All Website Data". This is available for each of its property. Here, we can two more views to protect our data. These two views can be "test" for testing and another known as "master" which creates a copy of the same.Yes, while creating these two views; make sure that the country, time, currency settings are accurate.
Keep internal teams away from reports: If our own business teams will view the data then chances are there that it might get altered. Apart from this, spammers must also be avoided. This can be tested using test view and then added to "master" view.
So, here's how you can keep spammers away:
Create filters
Collect a range of IP addresses and prohibit them.
Collect and restrict spam referrers.
Reviews must be done quarterly as IP addresses of spam referrers do get changed from time to time.

Tracing eCommerce: Are you into an eCommerce business? Google Analytics will help you too. However, for this; you need an expert web developer who can embed the code in your website so that data can be tracked automatically by Google Analytics.
Tracing Internal site search: Sometimes when customers are unable to find their products or services then you can use internal site search that offers you valuable data that can be used to meet customer needs.
Trace your campaigns: Not all marketing channels are traced by default by Google analytics. With the use of Google's URL tool one can create tracking links for email newsletters. Detailed information about this can be available from "Google's URL tool".
Have goals: What these goals are? These are in the form of actions that we want customers to take when they are doing business with us. Some form of actions can be "Newsletter Subscription" or "Account creation".For every goal achieved, something must be given as a reward. This will let you see your most valuable pages in the reports.
Get Connected with Adwords: In your Google Analytics account, in the properties admin page; you can link any Adwords account for Pay per click reporting inside Google Analytics.
Wind Up:
Hope with this blog post; you will be able to get the knowledge about using Google Analytics to measure your business performance. For more such updates and guidance about SEO; stay tuned to Platinum SEO; SEO Company in Melbourne.