Today, Google Maps are widely used to get directions, identify unknown locations, to know about the distance from one place to another, directions via different means of transport and much more. This blog post will be useful for all those who lack some knowledge about the perfect use of Google maps and face difficulty while travelling in areas where internet connectivity is a problem.
Google Maps are highly preferred to search for any location. Recently, a new version of Google maps has launched with a flatter and modernized interface. This seems to be more attractive to the current users.
We can see some of the features while other are available behind the menu buttons. So, how can one use Google Maps in Android and iOs Devices?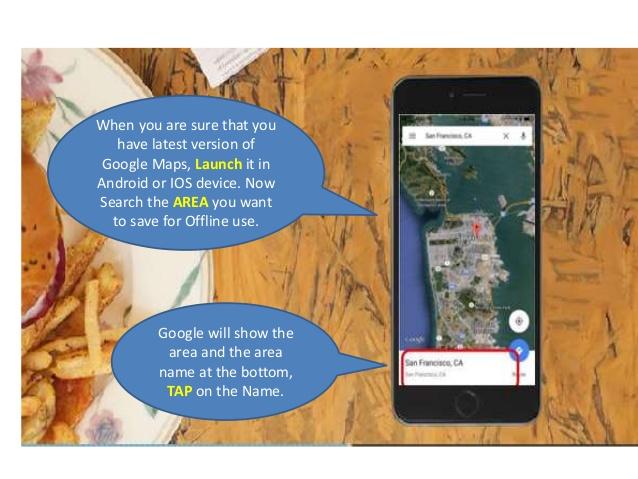 Here, we have mentioned some of the steps that make it easy for people to use Google Maps on Android as well as iOs devices. These are as follows:
Articulating Commands: We know Google voice is the most preferred option nowadays for search. Same way in Google Maps application, directions are shown once the commands are spoken out.
This means you have to speak out what you want to find and based on your commands; the directions will be displayed.
Saving Maps Offline: Well, this is an amazing feature that helps users to easily use Google maps on the android as well as iOs device. Saving maps offline is one of the ways to use Google Maps on android as well as iOs device. Here, no internet connectivity is required to save these maps offline.
Stay updated with latest hip and happenings: Google maps allow users to gain more information regarding well known restaurants as well as establishments that are always open to cater the needs of the customers.
3D map views: Tap on the map and hold it for a second, this will display the 3D view of the maps
Get full screen views: Once when you tap the map it will clear all the details which is available at the bottom. If you tap it second time then the search box will hide thus offering a full screen view of the map.
Using Compass mode: One of the well known features of Google Maps is the Street view. These apps make easier for users to activate the "compass mode". This Compass mode is effective in altering the street view automatically.This new version of Google maps is useful to offer the map depending on the travelling mode or preference mode.
Let's take a look at how these maps can be used offline on Android devices:
Using Google Maps on Android devices:
Google maps android version provides various ways to download apps for later use. However, these are of limited size. One can save map data for the location that is currently displayed on the screen. The map can be pulled anytime irrespective of the place where you are.
One thing is these maps are limited in size. In case you want maps that show the bigger area, then sorry these maps may not serve the purpose. However, if one wishes to use the feature then the map can be brought on the screen and the info sheet can be pulled up.
To use the saved map, select the menu tab in the lower left corner and when the menu opens, choose Your Places and down there you will find Offline maps. To use GPS along with these offline maps, then one can use MapFactor Navigator Free.
This tool provides a huge range of maps for every continent excluding Antarctica. Here, storage and time are the two main limitations. In case you wish to download the maps of United States then Wi FI should be the best option provided that your mobile is fully charged.
Google Maps on iOs Devices:
Till now, we learnt about the proper usage of maps application on Android device. Now, let's see how can these be used offline on iOs.
Download Google Maps from App Store
Click on it once it gets successfully downloaded
Choose the location that you wish to access offline
While selecting any location, keep in mind that bigger areas will consume more space. Hence, one must save Offline maps accordingly. So, always prefer offline maps for smaller area.
Next step:
Type "Ok Maps" in the search box and then click "Search".
The location is now being saved.
Now, the map for this location can be used offline
This sounds very useful. Isn't it? But one thing here is offline maps won't allow you to search for roads as well as places of interest and more.
Wind Up:
Hope this will make it easy for users to use maps offline on either of the devices. If you have any further suggestions or ways that make this usage easier then do share your ideas with us. For more such updates, tips and suggestions, stay connected with Platinum SEO; Local SEO Melbourne; a one stop destination for all of the SEO problems.
First the root of the problem is identified and then its solution is offered. Decision is yours to opt for it or not.