Day by day, we can see many people are venturing into online business sector and each of them has the same question: How to increase the popularity of any online store? Here, in this blog post; we have included some of the SEO tips that will help you to make your online store popular.
So, let's move ahead and learn some tips revealed by SEO experts from a very well known SEO Company Sydney, Platinum SEO.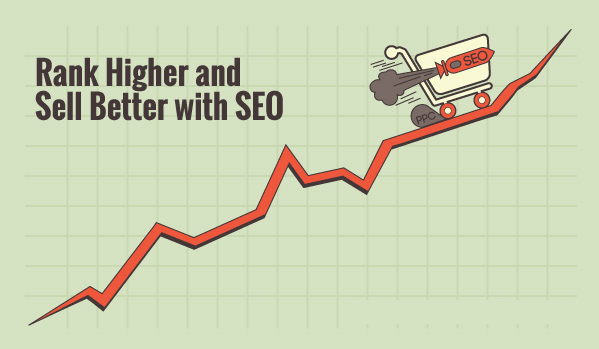 Tips to Boost the Popularity of Online Store:
Robust SEO Strategy: Once your store is ready then it is the time to make it visible among the search results. Framing a robust SEO strategy will make the work easier. Such strategy will help to boost the performance of your store among the search results.
Quality Content: Once the proper strategy is prepared then it is the time for content. What you want to give to your audience? This will be revealed from the quality of your content. If the content quality is high then you can definitely reach heights.
Maintain regular blogs: How can you keep your customers glued to your website? The simple way is to offer latest updates as well as news of the industry. This can be related to the new product launch, feature updation and many more.Keep your visitors informed about the latest updates of your store and you will be in their minds every now and then. This can be done by maintaining regular blogs. Blogs are also useful to get higher rankings.
Social media activity is required: Apart from content and blogs, what's more important is how these will reach to the target audience? To stay connected with the target audience, it is necessary that you must adopt more of social media activities such as having a business page on Facebook, Twitter, LinkedIn and more. Interacting with customers on these social media sites, responding timely to their feedback complains etc.Posting updates about latest offers, product features, new products etc must be done to make people aware about what you are doing and how customers will be benefitted from your products?
Also, include some offers for loyal customers, first order, regular orders, online payments and more.For example: You can offer some cash back when any customer makes online payment by any mode i.e. net banking or credit and debit card. This works wonder during festive seasons.Adopting such methods will help you to gain more social followers. The more social signals you have, the more web presence you will have.

And the most important; always include social sharing icons in your posts so that viewers can easily share them if they feel to do so. These icons must be perfectly visible.

Offer Free Samples: Let's say you have launched a new product or are going to start a new category. So, here we recommend you to offer some free samples to the few viewers and ask them to use it and provide you the feedback.Instagram is an effective marketing channel for eCommerce merchants. According to the survey, Instagram provides 35% more engagement as compared to other platforms. It creates higher order value in comparison to Pinterest, Google Plus, Facebook and Twitter.This is a very useful way to get traffic and create awareness about the product. Also, one can easily target audience via such platforms. Make use of popular Instagram hash tags to gain the attention of people for your products.
Get in touch with Media and Bloggers: Another way to reach target audience is to get in touch with media and such bloggers who have highest followings. The main process is to reach out to them effectively as we do with Instagram users.YouTube, Google and many other online channels can be useful to get in touch with bloggers. Here, one can see whether the bloggers have regular posts or not. Keep in mind that those blogs must contain information related to the product you are selling.The main key here is to find the right keywords so that using those keywords you can find perfect audience who are actually interested in the product you are selling. Also, be visible on local news sites as well as community papers.Provide a unique story and you will get featured. Describe your product in interesting ways with a good pitch. To get noticed by press, always write a compelling email and show them how you stand out differently from competitors.
Post your store to reddit: Reddit is a place where you can find thousands of eCommerce stores. It also caters various subreddits which deals with various niches. The subreddit can be found on any subject such as hair products, bicycling and much more.One can also go for reddit entrepreneur to get tips and tricks about starting any online business. This single subreddit has 79000 subscribers.

You can easily get subreddits related to your product or niches. Your posts should be brief explaining about your store. This should be catchy. To make most use of this platform, one can refer to reddit guide.
These were few tips that can actually help beginners to gain space in the online world. With these tricks, one can definitely see the boost in traffic on any online store. However, firm dedication, sincere efforts are required to get the results.
It's like dig a pipeline and the water will be available forever. Hard work is required at initial stages but then later on you will get sufficient returns for your efforts.
Wind Up:
Let us know how have you succeeded in the online world? Have you used any different strategy then do share that with our readers. We would love to get more tips from readers. So, stay connected with us to exchange the ideas, tips and tricks. Stay tuned, stay updated, Be successful.