When we enter in the digital marketing world; we constantly find words like as SEO, CRO as these relate directly with our business. We invest in SEO and CRO so that we can get increase the online presence of our business.
But above CRO and SEO; there's one more thing that is of more importance in the business and it is known as User experience. To make business popular among the visitors, it's necessary that it gets positive feedback and this can be only possible if users get proper user experience.
What is User Experience?
User experience is a term that shows the opinions of users how they feel when they actually are using your website to get the information or know about your services. It states the entire interaction between the human beings and the website.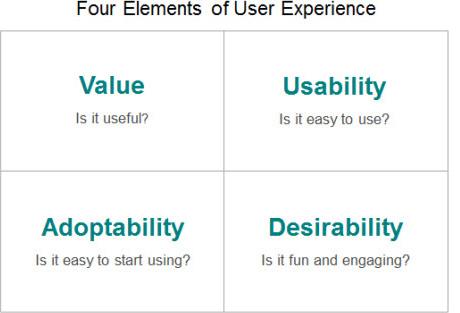 Here, we will focus on how user experience affects the websites and how it is useful in increasing its online reputation.
Generally, when anyone surfs your website; the main things they are kept in mind are:
Interactivity
Feeling
Usefulness
Interactivity states how users feel about your website. Is it easy to use, navigate or is it hard to find the things?
Feeling shows whether the user loves to be on your website or they get bored and wish to move away soon.
While on the other hand, usefulness shows how it works or whether it works properly or not?
User experience is a broad term as compared to SEO and CRO. SEO is used to get top rankings while CRO is all about getting more conversions. One can get more rankings only if user experience is good and if user experience is positively ranked then definitely you will get more conversions.
So, ultimately user experience is the key to get more number of SEO rankings as well as conversion rates. If we take a look at the old Google algorithms then it was easy to get the site among top search results because it was all about Back Links, Keywords and content.
But today, Search algorithms focus more on quality and hence they look for quality content:
Pigeon update: This algorithm tracks the results that are more useful, relevant and accurate based on the search queries.
HTTS/SSL Update: This algorithm checks how secure your website is for users. The more secure it is, the more it is to be likely ranked among search engines.
Panda 4.1: With this algorithm, websites having quality content are ranked the most. These include high quality links, relevant topics etc.
Penguin 3.0: Beware of spammy links; Penguin will throw you out of search engines.
Mobile Friendly Algorithm: The latest Google update that provides higher rankings to only those websites which are easily accessible on mobile devices. If your website is not displaying properly on these devices then it may get low rankings.
So, this was just an overview about how Google and other search engines now solely concentrate on increasing the quality of the websites with a view to offer proper user experience and meet their needs.
Wind up:
Hence, this makes it clear that to get more rankings; it's necessary that your website must be user friendly because at times you may use less keywords or links but if users prefer your website over the competitors then search engines are likely to give you top rankings.
Need assistance to boost your sites' user experience? Then, get in touch with Platinum SEO, SEO Company in Adelaide.