We all feel that link building is an outdated marketing strategy but this is not true. The truth is it is still a well known form of online marketing which can be used to drive maximum traffic.
If you go to any SEO expert, he/she will guarantee you quality links however not everyone is true to its words. The reason SEO people will never share their secrets with you.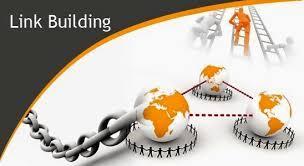 So, what is considered as Valuable link? Here are some factors, that will tell you what your link is doing its job or not?
Some Important Factors of Valuable Links:
A link must take you to the related path: A good link will always redirect its users to the place of their interest. It doesn't matter how many product pages you have. What matters is, your website must provide something interesting to your visitors.

It is necessary to provide something valuable to your viewers as a complimentary gift for viewing your website! This can be anything from general information to free applications and most of the entertaining pictures.

Good Websites breathe Well: Let's say your link is redirecting users to something that is useful for them. It is necessary to see that the link takes users to the live site which humans can actually read.

Yes, links on low traffic sites can also perform good tasks however these cannot be considered as good links. This can be like making improper use of link building strategy.

So, always prefer to use sites that have good amount of traffic and to check that one can use various tools like SEMRush or go and check whether people are leaving comments or not or whether they are interacting or not.

The link must have proper environment: The SEO Company describes itself by the way when they give definition about relevant links. The link should be according to the write up as well as the website on which it is going to be posted.

In short, we can say that links and their surroundings matter a lot. A link should be related to the content, the website as well as the place or we can say the site where it is posted because ultimately the main aim of link is to support content.

Proper Formatting: A link serves the purpose of connecting two sites. The SEO of both sites boosts the link value. The target site needs to have proper on site work if you want Google to find the link and put it in first place.

There are several ways to do proper formatting; we have mentioned few of them here:

Get the article from Google search.
All links must be dofollow. There are several chrome extensions and apps that can identify nofollow links. Click on "View Page Source" in the right side and check for "nofollow" links.

To know, nofollow and dofollow in depth; you can take a look at Matt Cutt's interview on the same.

Make use of proper keywords. The link must contain reference keywords as the link's anchor text matches the keyword as well. It is necessary not to overdo as it is necessary for the anchor text to fit in the article naturally.

It is more important for anchor text to get adjusted naturally than to match it with SEO preferences.

A great link must compel users to click: It is necessary for the best links to be useful and simple. One must have proper control on link context and get the readers to evaluate it as a part of conversation.

One will be more interested in clicking on a link that is framed as follows: Have a look at this weight loss technique. This will help you to lose weight without dieting.

Always have user friendly links as this makes you Real Person: Take the time to ensure that the links don't have the used car salesman vibe. Today's internet using generation has a well developed sense for inaccuracy.

An easiest way to deal with this is to ensure that your links have something to say.
Wind Up:
Would like to know more about Link Building? Then stay tuned to Platinum SEO; a well known SEO Company in Adelaide.