For every small business; it is necessary to develop marketing campaigns. Most of the small businesses hardly get converted. Hence, it is necessary for these businesses to have such attractive marketing campaigns.
Marketing campaigns and sales pitches are most of the times so useless that we hardly accept them. One of the reasons may be we have less time and lots of information. However, if you think of YouTube's business then it is a complete package that offers product back up and then delivers it.
Here, the reality is most of us never actually avail the benefits of developing a successful and acceptable marketing offer. It is neither necessary to go viral in order to get better marketing results.
One needs to just stick to a process which boosts you as well as your team to get developed. Do necessary advertisements and then choose more irresistible offers as well as campaigns.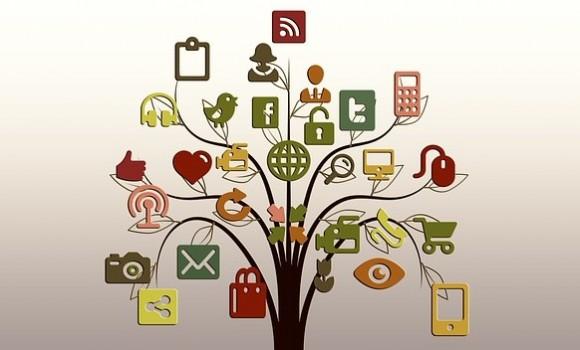 The key for better results is to develop marketing campaigns in order to match the entire customer journey as well as the sales cycle that be easily viewed by prospects to go through before one really becomes a customer.
The entire sales cycle depends on the goal that you have created. The main aim is to create more compelling and converting market campaigns which help you as well as your team to attain sales and reach your goals.
The rules keep on changing. Everyone prefers to stay updated with latest marketing trends. Search engines, social media, content and automation can have a huge competitive advantage.
The technology is what actually it confounds to most people. It is one of the most common obstacles in the path of success when it comes to marketing because it needs lots of knowledge that is needed to have marketing automation.
Huge companies have tough time to develop more such irresistible campaigns which hurts small businesses when marketing fails. Marketing is failing forward, learning and adapting.
The change in the trends can only be seen when n number of businesses are affected by the same.
Important Ways to Develop Marketing Campaigns
Here, we have mentioned few of the ways that can be useful to develop marketing campaigns that get converted easily:
Common Purpose: It is necessary to share the purpose or the objective of the company with the team numbers. This will help to create more opportunities thus helping to develop such marketing campaigns that can help to achieve goals.
Campaign Goals: Every campaign must have a fixed goal. This will help to build effective campaigns that aim at fulfilling the single goal.
Quick Action Plan: Once the campaign is developed then it is time to put it into action and this is possible only if you have clarity in mind as to how the campaign is to be put into action.

Hence, a particular action plan will help you to execute the campaigns in an effective manner.

Scope of Work: This determines the details of the work such as project description, time taken to complete it. It can be anything; be it your website, copywriting project, marketing automation, pay per click campaigns as well as search engine optimization.

Everything must be in writing so that everyone becomes aware as to what is exactly done in the market.

Experienced Project Manager: Project managers are the one who have expertise in handling the projects as well as assign tasks to the team as per their ability.

It is recommended to have a project manager in order to get the project accomplished completely.

Specialized talent: A project has different tasks to be done. Now, a programmer cannot do copy writing and a copy writer cannot do coding. Each person has its unique role to play.

Hence, it is recommended to hire best talent that can help you to get the project accomplished in an effective manner.
Take Away:
Well, apart from this; there are many more other ways through which result oriented campaigns can be created. Hope this blog post will be useful to you for developing effective marketing campaigns.
For more such details, stay tuned to Platinum SEO; provider of best SEO Packages in Melbourne.