Are you a newly developed business? Then you might be the one getting maximum emails from various SEO Companies for trying their SEO services. This can sometimes lead you into confusion as to which company must you select to optimize your business SEO.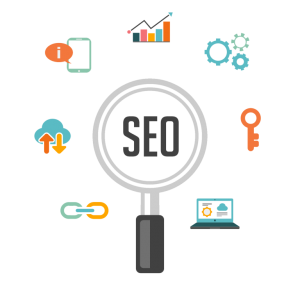 Choose an Intelligent SEO Firm:
What we recommend you is to opt for well known SEO Company like Platinum SEO which applies good SEO practice that includes site structure optimization, quick and easy navigation, easily crawlable site maps, increasing site speed and much more.
Yes, such companies have their pre planned SEO process however they prefer to get the course of action from the client as this helps them to achieve proper customer satisfaction. It's not that easy to maintain the rankings keeping in mind the Google guidelines of various algorithms say Penguin, Panda and Hummingbird.
The main thing is that search engines are trying to ensure that users can easily access relevant yet qualitative content which relates to their search query.
But make sure that SEO is the thing that you need to keep on the top. Different campaigns need different actions. Some campaigns cover On page and Off page SEO while some include On Page, Off Page as well as social media optimization.
Depending on the situation, campaigns keep on changing. A firm offering custom campaigns is actually useful. For example, one of the campaigns needed both On Page as well as Off page SEO and for that company conducted following activities:
Removing back links
Finding relevant search terms and keywords.
Checking the meta data of every single page.
Proper keyword placement.
Reviewing the content and making sure that it matches the Google's "high Quality" standards.
Use email and social media marketing as needed to create awareness.
Conducting contests, competitions and promoting them through partner websites.
And much more.
SEO is ongoing activity and hence once started it must not be left out at any cost at any point of time. We know that Google constantly keeps on updating its algorithms as well as launching new ones and so SEO activities must be adapted accordingly.
So, it's necessary that SEO experts must stay updated with the latest SEO news and Google algorithm changes so that they can make necessary alterations in the SEO campaigns as and when needed. Let's say recently Google's new mobile algorithm was launched which made it compulsory for websites to be mobile optimized.
Now, if the SEO firm you have outsourced your project is unaware about the update then chances are there that despite of enormous efforts, your website may fail to get good rankings. So, this means your every single web page must be optimized and responsive to every type of mobile screen.
Wind up:
Always stay connected with #1 SEO Company in Melbourne to get latest SEO updates as well as get the website optimized perfectly for search engines which will help you to boost your business and get enough revenue.