Small business owners are busy in setting up their business. This is the time when you don't have budget to hire people as well as to implement and plan a content marketing strategy. Hence, at such times; your advertising budget is also low and hence you will advertise only as much as your business allows.
You have used several ways like as Facebook page, LinkedIn and now you are planning to use Twitter as well as Instagram. So, have you ever thought of Business blog? What about it? Will it work? Don't worry here we will give you the answer:
The answer is "Yes" absolutely they work and the benefits are marvellous. These are discussed here: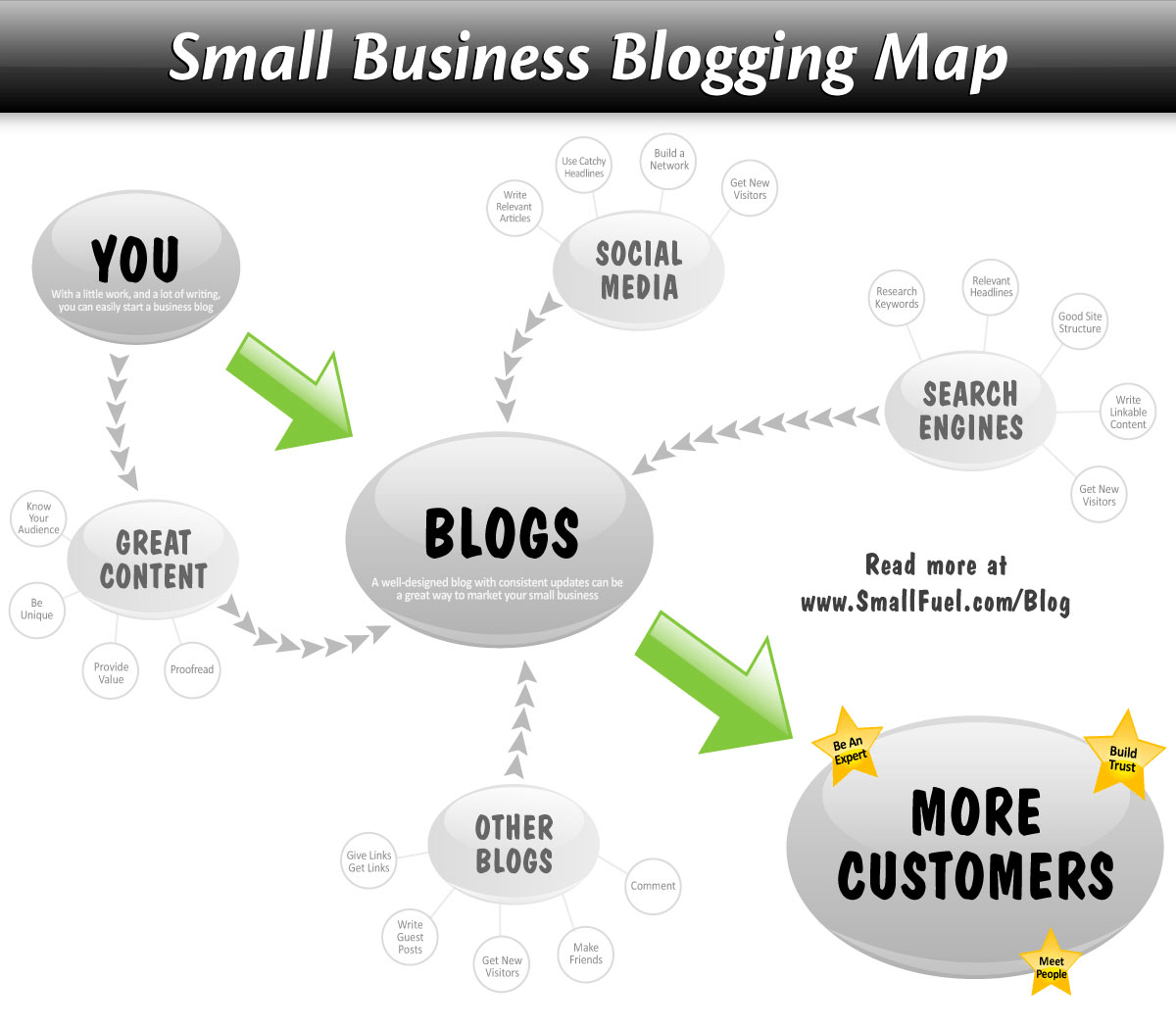 Benefits of Business Blog:
SEO Point of view:If you are new to internet then you will wonder what SEO is. It will take time to understand this. In a nutshell; we can say that SEO is the effort made to boost the visibility of website when potential customers search for your products and services.

The rankings can increase if you have daily blogs on your website. However, these blog posts must include relevant keywords which can be easily read by visitors. This will help you to get more traffic on your blog and slowly your website will start get indexing by websites.

Blog posts can be considered as the best tool to attract visitors as restaurants easily attract food lovers; gyms attract those who love to be fit and fine; blogs attract information seekers on the internet. There are people who will be waiting for new post to be published on your blog.

A survey shows that 60% businesses having regular blogs have more customers than those without regular blogs.

So, a short to do list for you:

Use blog platform wherein you can include plugins for SEO guidance. Once the post is completed then you will have SEO score and based on that suggestions will be given to improve SEO score.
Get free keyword research tool and get the popular long tail keywords.
Make use of social media to promote your posts.

This makes your Company live:A daily post on your blog shows that you are alive and is aware about the hip and happenings of the market. This helps to build trust; develop relationships with potential customers.

Hence, this creates curiosity among people to know more about you such as your business, about you, your values as well as your role towards industry.

A small to do list for you:

Include posts that describe your firm, your team and the most important About You.
Showcase some of your happy customers in your blog posts.
Describe your events in your blog posts.

Helps to improve conversion rates:
Your potential customers must be with you every time. You want them to sign up for your newsletter and share your posts. You also wish to get your posts linked on other pages as well as learn about various products and services.Finally, you want them to purchase something from you. As per Hub spot; businesses that have updated blogs see drastic increase in ROI and as time passes; the ROI increases 13 times more.
Take Away:
Hence, I feel that this blog post definitely will convince you to have daily blogs on your website. So, till now if you have not started posting daily then hurry up start doing it now. It's now or never.
Need SEO oriented writing? Get in touch with Platinum SEO; Melbourne SEO firm helping clients to reach their audience through organic SEO services.