Have you ever identified the type of content that is mostly preferred by search engines? Have you ever noticed which keywords and phrases have top priority? Yes, now days clients want to optimize their SEO program on the basis of search result analysis.
Hence, it's necessary to do some research about the type of content preferred by search engines in order to understand organic search performance as well as the entire search engine landscape. Certain tactics that actually impact marketing strategy and tactics are as follows:
Content types that give best performance in organic search results for defined set of keywords.
User experience based on the type of content
Type of competitors available in search results.
This will help you to do a deep study about search engines and understand their needs in an effective manner. Further, some steps are mentioned below to know the Search engines completely.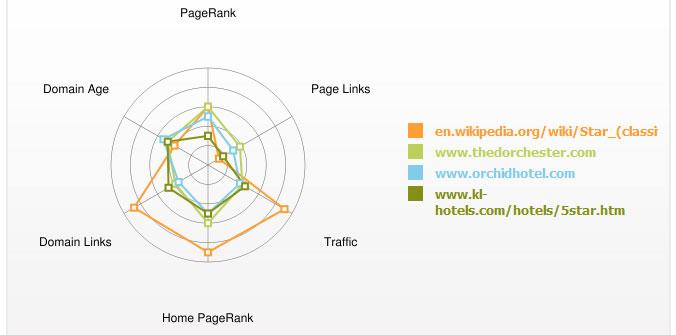 Steps to know what Search engines are actually in Search of:
Get a prioritized keyword list: The first and foremost thing is to identify a specific set of keywords that actually is more popular. This can include set of words, phrases linked with a complete set of product lines and business needs.Once you get these keywords then create an entire list and the list should include:

Monthly search estimates
Impressions, clicks , click through rates
Measuring social popularity via factors like hash tag usage, followers, conversations etc.

Tools that can help you to get this information are as follows:

Google Keyword Planner
BuzzSumo
SEMRush
Ubersuggest

Analyze the Organic Results: Once the list is developed then is the time to look at organic search results and while analyzing these results, keep in mind the following:

Web address
Content Objective
Inbound Links
Inclusion of Structured data

Here, the main part is content objective which needs more focus as this will help to examine the patterns of various content objectives with a view to evaluate various competitive practices.

Tools used in this task are as follows:

Analyze Paid Results: In this part, Google Adwords will be helpful to you. It offers sufficient data to support the analysis as it provides deep analysis into various types of content marketers.Things to be considered here:

Type of Ad promotions used
Types of Advertisers
Landing experience
Involvement of Advertising extensions
Adword estimates like monthly search volume, CPC, competitors and more.
Wind up:
After performing these steps once you have analyzed the search results perfectly in proper manner then make sure to implement the derived results in your next SEO strategy. This will help you to get more rankings as now you are going on the path that search engines actually want website owners to go on.
To get the custom SEO strategy developed, get in touch with SEO experts in Melbourne, Platinum SEO