Managing several social media accounts at one time can serve to be a difficult task. A single person can manage at the most two accounts, the reason; sufficient time is to be given to every account as business account on every social media site is important.
Social media marketing is a part of digital marketing. Here, products and services are promoted via social media sites like Facebook, Twitter and Pinterest. For companies, a single tweet can get their stock completely cleaned out.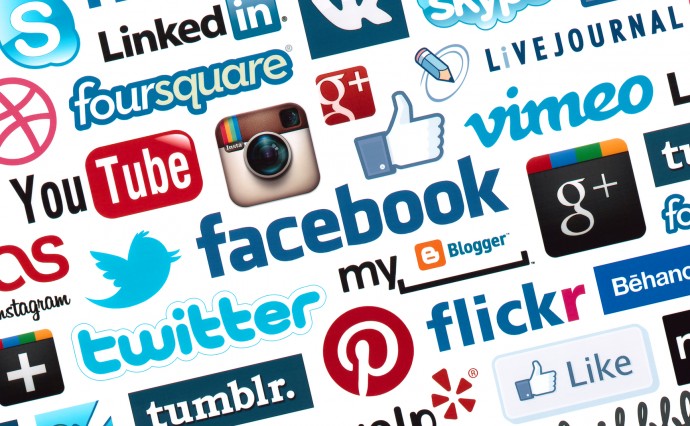 Creating a social media marketing campaign
that generates sales requires special skills, in- depth analysis and expert social media management tools. Hence, here we are going to discuss about some of these important tools that will lead your business to the path of progress:
Five Most Useful SMM tools:
As you can see in the above diagram, we have listed five important ways through which we can easily manage our business accounts on various social media sites. The benefits, usage of these tools are discussed here.
If we go in clockwise direction, the first one is Co Schedule: This is one of the most popular social media management tools which helps you to schedule the content on your website as well as on other sites.Once you write a new post, CoSchedule automatically posts messages on various social media sites about it. However, settings can be done in such a way that not all social sites display messages at once and hence you can use this to draw the attention of users on different platforms on different days. This will make it easy for you to examine the traffic and identify which social media site works best for you.

Availability: It is available for US$10 per month for each Word press Blog. Taking a complete year's subscription will give you $20 discount.

Then comes Crowdbooster: If you closely understand the meaning of the name of this tool, you can understand that it is used to increase the traffic. With this tool, you can get detailed analysis and reports about social media marketing.These reports help you to measure the sales results and track the performance of every digital marketing campaign. This information will make you understand the market information as well as the methods that are best to reach them and follow them by means of a single purchase.

However, this tool can be used only to track the traffic from Facebook and Twitter. It has various plans starting from US$9 per month to $119 per month.

Now is the turn for Buffer: This tool combines the features of both the previously discussed tools i.e. CoSchedule and Crowdbooster. It can easily schedule posts as well as offer analytical reports. But, it's very expensive as compared to the combined cost of both tools.Buffer is available at the creamy rate of US$50 per month. However, one can avail the benefit of seven days free trial and then can take the decision whether to use it further or not.
A very well known name, HootSuite: For some developing online reputation is more important, such business people must opt for Hootsuite. This tool is all about supervising what others think about your business and how they consider you as a business.In short, Hootsuite is here to let you know your reputation in minds of visitors. This includes bad or negative feedbacks related to products and services, black mailers, nasty rivals and more.

Everything that causes negative comments about your business can be easily identified and dealt with. It's good to get rid of these negative comments because never know when these get indexed by search engines.

Also, you can use good reviews to draw the attention of users as these are more fruitful as compared to advertising. Further Hootsuite also includes message scheduling and analytical tools.

It is used to monitor 35 social media sites at a go. These include Facebook, Twitter, Google+ and more. It offers 30 day free trial after which one can continue its usage at $9.99 per month.

Last but not the least Social Flow: The main feature of this tool is supervises the posts and comments of the followers on various social networks like as LinkedIn, Google+, Twitter etc.This helps digital marketers to create the content based on the comments of followers. This includes paid advertising as well as messaging as means of promotion activities.
Wind up:
For a beginner, social media may be a difficult field and hence once should understand it completely before actually using it and investing in any of these tools. Make sure to get the complete knowledge of these tools from various blogs and try to make most use of free trials.
Further, if you are in search of any well known Internet Marketing Company, Melbourne who can help you with relevant tools for your business then Platinum SEO is here to serve you in the best possible way it can.