Good News from Facebook: Now get more control over your newsfeed. This will boost more user engagement on their website. So, what's new, let's check it out here:
More Control on News Feed: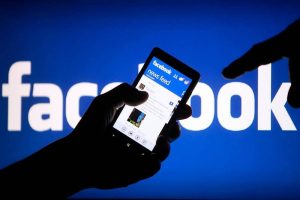 Now, users will easily be able to choose the pages or users that must appear first in their feed. Further, they also have the option to get connected again with the pages or users whose updates they had unfollowed previously.
In newsfeed preferences, if you click on profile picture of any page or Facebook friend then they will automatically appear on the top of your newsfeed with a blue star mark. Other feeds will appear as normal.
Yes, you can now unfollow people, pages and groups that you don't wish to see in your NewsFeed. Preferences can now be set as per your wish as to whom you want to see cfirst in your news feed, follow unfollow friends or pages.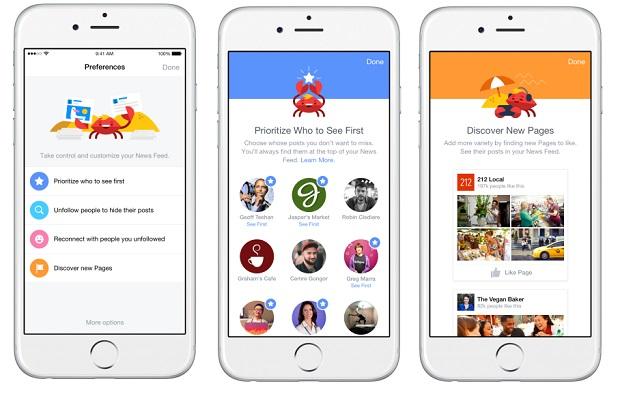 These new preferences are available to those using Facebook on iOS where as Android and desktop will be benefitted from this feature in the coming weeks. To make use of these preferences, click on "More" in the bottom right hand corner of the screen and enter the News Feed Preferences through Settings option.
As per Facebook's Product Manager; Story rankings are based on how interesting they seem to the user. These are based on the user preferences through which they wish to interact with as well as the type of content preferred and commented by the users.
Better Facebook Tools:
In order to improve the user experience, Facebook has redesigned and increased the user control over Facebook's newsfeed preferences. One can easily discover new business pages, organizations and publishers people love to follow.
So, now it will be easy for users to select and choose the pages, friends from which they want updates as well as stay connected with latest news from their favourite groups, pages etc.
This will definitely increase the number of Facebook users as now along with other Facebook features such as timeline, message box, privacy settings and now NewsFeed.
Facebook constantly strives its best to improve the user experience and make Facebook as much user friendly as possible. These tools will definitely fulfill its purpose. iOS users can try this but Android ones have to still wait for some more days.
Only users can decide what is more suitable to them and so this will make it more convenient for them to manage their NewsFeed.
So, now no more unwanted updates, unnecessary followings and updates, choose the one that you really wish to stay connected with; be it people or pages; News Feed is now completely yours, modify it the way you want.
Wind up:
Hope this blog post from Platinum SEO, SEO Experts in Sydney has properly explained this new Facebook feature. In case you have any further updates about the same, do share with us and we will love to hear suggestions from our readers that can help us to enhance our blogs.