For some ears, this will be a new word 360 Degree Approach to digital marketing. Now, what is 360 degree approach? This will be made clear in our today's blog post.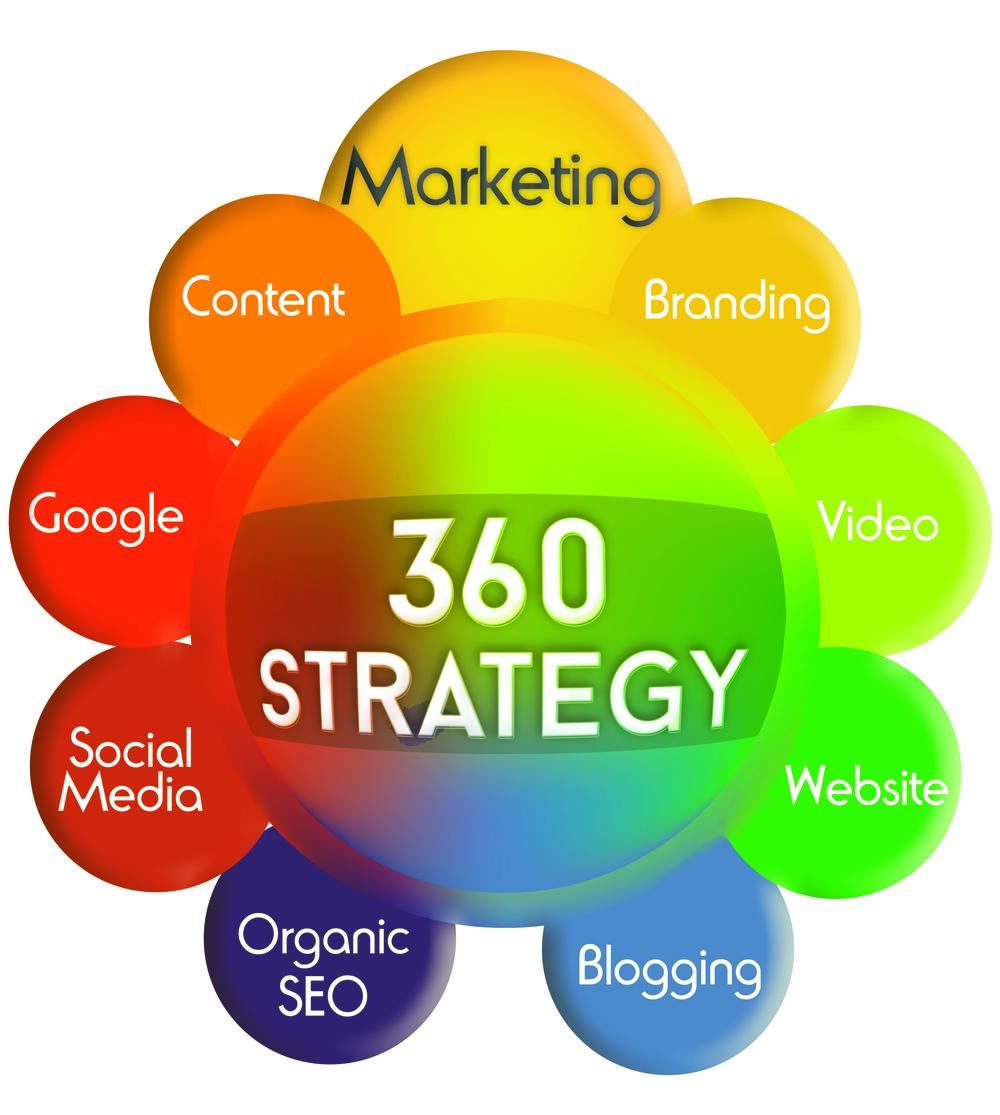 360 Degree Digital Marketing:
This is about knowing the overall view of entire customer journey starting from product research to the complete checkout process over various multiple devices and touch points. It includes customer communication, service emails, lead nurturing, social content, website, SEO and PPC.
A strong communication plan can help you in developing long lasting relationships with your customers thus increasing the number of loyal customers as well as creating proper brand awareness among people.
Always keep your CRM up to date. Make sure to get the feedback from your customers about the product and services and also keep asking them for suggestions in order to improve your services. So, in short 360 Degree Digital marketing includes:
SEO
Website
PPC
Content
Social
Inbound Lead Nurturing
Outbound email
SEO: SEO is about increasing the website's presence on the internet. It's one of the great ways to increase the amount of free organic traffic. Statistics show that 93% of online experiences start with search engine. 70% users click on the organic links.To enhance your website's SEO, optimize title tags, URLs and descriptions of all pages, develop proper inbound links. Make use of shareable content, be more focused on blogs.
PPC: Pay Per click management is also one of the advertising techniques where you need to pay every time your ad gets clicked. It's one of the effective ways to draw maximum traffic. As per the digital marketing statistics, top three paid ad posts get 41% of clicks.To make most use of PPC campaign, target the relevant keywords. Right keywords can be found from Google Adwords Keyword planner, keep monitoring your campaign on regular basis.
Customer Communication: It's mandatory for business to keep long lasting customer relationships and hence business people should always make sure that their customer communication is up to the mark providing them no opportunity to complain.If we look at the stats then every year businesses face a loss of $41 billion per year due to poor customer service in USA. 69% recommend companies to others if they get a positive customer experience.To enhance customer relationships, stay connected with CRM. Take reviews about products and services from your customers, ask them for suggestions. Treat every customer as unique individual.
Outbound Email Campaigns: We all feel that email marketing is outdated but it is actually one of the useful techniques to get more business. Personal touch always works. So, make most use of your outbound email campaigns.
Inbound Lead Nurturing: Lead generation is an important part of our day to day life. Inbound lead nurturing is about getting maximum returns from every single lead. Nurturing campaigns can be set up easily via marketing automation. Know your buyer's journey in order to make communication most effective.
Social: One of the well known online marketing tools is Social media. It helps businesses to easily engage with customers and make relationships stronger. Digital marketers using twitter generate more leads as compared to those who don't.Always develop a perfect social strategy before actually using it for your business or else you may get trapped in the field. Also, once you engage with your fans or customers, reply to every comment particularly the negative ones.
Content: An important part of the internet marketing is Content. It is used to create brand awareness, get more organic traffic as well as new customers. Content can be available in the form of infographics, ebooks, social media and more. It is vital to use quality content on social media.
Website: A great website is the mirror of your business. It reflects your business lingo and hence it must make a long lasting impact on your customers creating a feeling of trust in them.Try to develop a website that offers great user experience so that it becomes easy for people to get what they want. If possible, try to include a video which explains your products or services clearly.Also, most important thumb rule, your website should possess a responsive web design so that it is easily accessible on each and every device.
Wind up:
So, from now on before actually framing a result oriented digital marketing strategy, make sure to take a look at its each and every part and mould them properly to get desired results. For proper guidance about digital marketing; stay connected to Platinum SEO, SEO Company in Adelaide.