Like Earth keeps on revolving, in the same manner; digital marketing keeps on evolving. Every time, you will find some changes may be minor in the online marketing world. Slowly, the difference between traditional and digital marketing starts vanishing.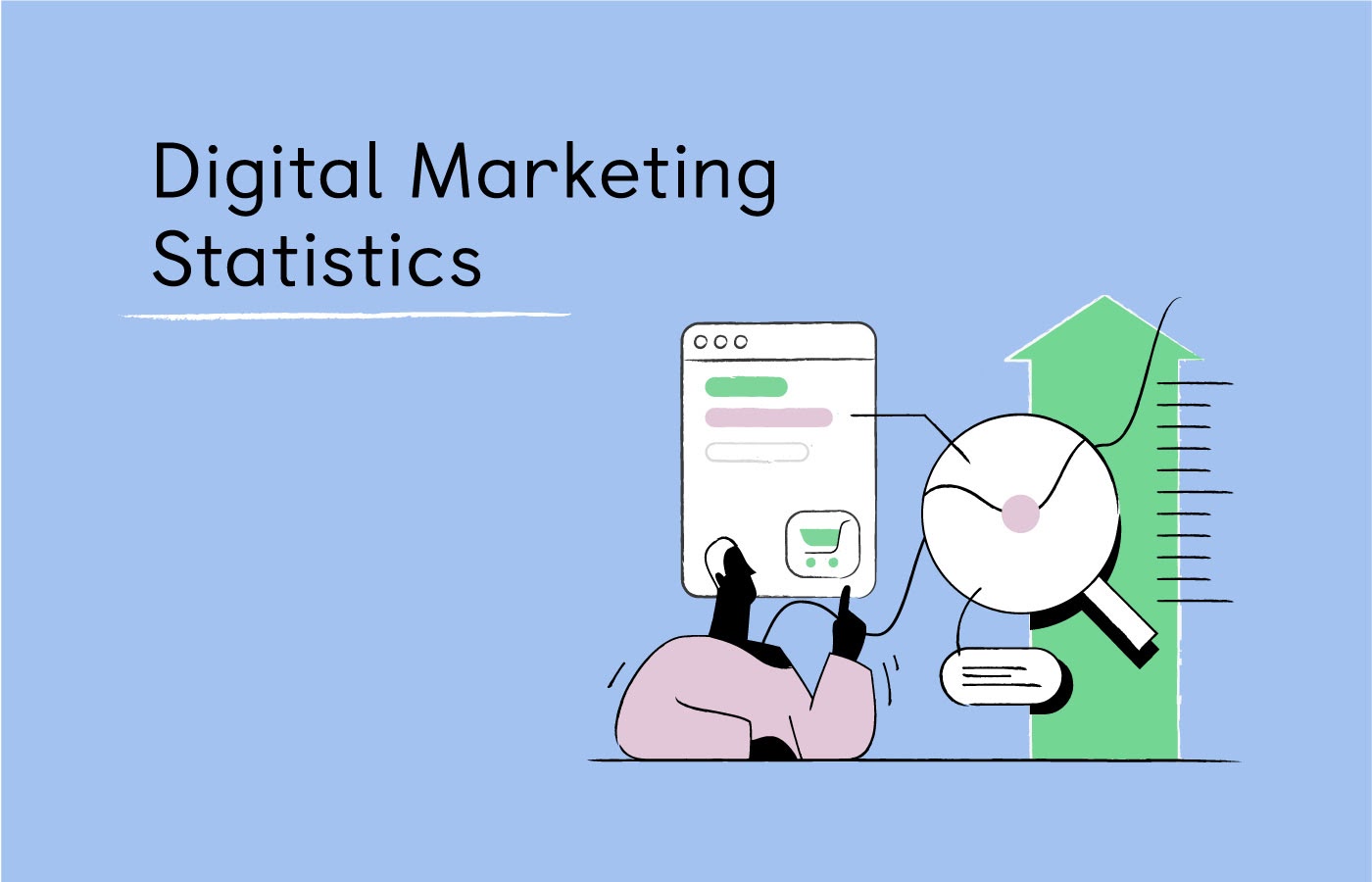 To make this difference more clear, here we have listed some must to know digital marketing statistics:
Important Digital Marketing statistics:
As per the research, it is predicted that USA will spend more than $103 billion on various sections of internet marketing like as search marketing, display advertising, social media marketing and email marketing.Further, they are likely to spend some dollars on broadcast and TV advertising.
By 2019, 35% of advertisement budget in US will be spent on digital marketing.
In developed countries like Canada, USA and United Kingdom; 51% of IT firms have decided to increase their digital marketing budget by 17%.
Facebook video views have now reached to 3 billion per day.
Mobile ads have increased the sales of YouTube up to 200% during 2013- 2014
Slowly, the craze for mobile friendly sites is increasing. 27% of visitors will leave your website if it's not mobile friendly.
60% visitors complain that mobile optimized websites lack proper information.
64% of Americans are now smart phone owners.
Websites sending offer emails sell more products than those that don't. Emails have increased the product selling up to 38%.
40% marketers avoid using responsive design in emails.
50% consumers feel that social media doesn't offer them reliable content.
55% adults in USA use at least two social media sites.
This statistics shows that people are slowly getting addicted to the digital world and as a result, demand for carrying out proper online marketing for any company has increased as more popular a company is in the online world, the more chances it has to get various clients.
Wind up:
If you are any of the business willing to develop its online reputation and as well as get proper internet marketing strategy developed to grow and enhance your presence then digital marketing is the right thing to do.
But any person with improper knowledge cannot do the task. In order to get the desired results, it's necessary to get experienced hands working on digital marketing as this will help a firm to get exactly what they want.
Hence, either you can join any community or forum discussion where new trends of the online world are discussed. If you are an individual you can try digital marketing on your own or if you are an organization then you can get an expert digital marketing team to work for you.
Both ways are suitable keeping in mind how large your enterprise is? People generally get connected with well known SEO firms to discuss their needs and frame a well planned, result oriented strategy which will then help them to achieve what they want to.
Are you in search of any reputed SEO in Melbourne? Then, Platinum SEO is the perfect door for you where you can get online marketing services at affordable rates. Yes, if you have further information about digital marketing world then you can share with us.