Have you entered into partnership with any business? Did you manage to get appropriate services which were outlined in your initial agreement? In most of the cases, answer is No. There are various firms that fail to get the required services which were shown in the agreement.
93% of online experiences begin with search engine and 75% begin with users that go beyond first page of search results. There's a critical mission to invest in savvy yet effective Search Engine Optimization strategy that provides focus on generating organic results.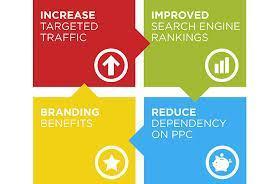 The truth is couple of SEO firms that promise customers to offer guaranteed results but then fail to do so in the long run. Here, in this blog post; we have discussed about the top three points where an SEO firm is lacking.
Warning Signals of SEO firm:
Inexpensive SEO Content Automation: There are several instances where automated SEO is of maximum SEO and sometimes it is the only option. Content automation can never be considered as first preference as investment in quality content is very critical and this restricts the quality standards.

Investing in automated content may not be a good deal as this represents your brand and is incredibly important to reveal reality and substance in SEO rankings. Thus, we can say that automated content can lead to unsatisfactory and inadequate results.

Lack of Clear and Proven SEO strategy: There are several SEO strategies and systems that can be used for one business and not for another. In short, we can say that each business may need custom SEO strategies.

Reorganizing keywords on landing page, re-arranging back-links in order to develop never ending user experience will be highly recommended for certain type of business whereas extensive competitor analysis and rewriting may be needed for another.

So, strategy can be developed depending on the type of business. Ensure that your SEO firm is transparent with you regarding particular SEO strategies which the firm will incorporate in order to speed up growth in your business.

Availability of Progress Reports on Regular basis: If you wish that your business should be successful and create growth in economy then you must have regular progress reports for the results of SEO strategy at play.

In this situation, current strategy may be useful or may fail to your expectations thus practicing pro-activity by offering various changes and updates to SEO strategy. Team work is needed here and so SEO firms are partners that will help you to boost ROI.

You can also ask directly for the reporting frequency as it is one of the important tools that can be used at regular intervals to measure the progress of your business. Let's say if your firm fails to produce anything tangible or is unable to give regular reports then understand that it's time to find out another firm. Productive SEO firms serve to be a game changer for various businesses and business owners.

It is necessary that these firms offer particular strategies and techniques or we would be well advised to find out other one which is much more effective than the current one. Well known Melbourne SEO firms like Platinum SEO can help you to bring your business to the next level with the well framed strategy for your business.
Take Away:
So, what are you waiting for? Get in touch with us today to know more about our SEO services and how we can be useful to you?