Mobile was considered of prime importance when it came to optimization. Does mobile optimization serve any good to the brands? In 2015, SEO success included messaging consistency, click optimization and increase in the real estate search.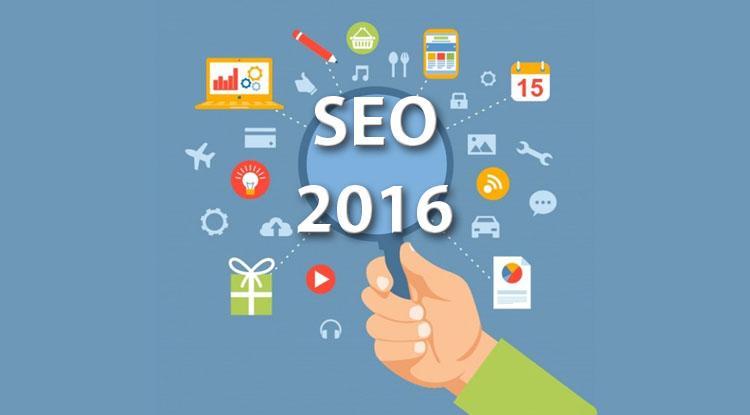 There are various brands that have been taking huge turns in enhancing the search experience so that one can get proper visibility and sales. However, there are many who fail to utilize this function the most.
2016 Key Lessons for Brands:
SEO still continues to get the large share of online spending and hence 2016 will have some key lessons for brands which are as follows:
Social Cards: One of the easiest and effective ways to make sure that brand messaging is aligned is to use social cards. Not using these cards can result into random selection of text and images when any campaign is posted on Facebook or Twitter.

This seems to be very pathetic and hence lacks call to action as well as the investment made in creative branding is wasted completely.

Page title & Meta descriptions: In 2015, you might have seen maximum traffic coming from mobile devices. It is one of the important factors that is responsible for the way page title and meta descriptions are presented.

Now is the trend of pixel length and the industry follows the same rather than continuing with the same old 64 character title and 164 character descriptions. Most of the great tools are created to see what SERPs will probably look like across all different devices.

These show how the work will look across all the devices. It is advisable to write CTA in first 125 characters and then getting primary keywords into the page title.

Boosting Click through rates with paid search data: The paid search team works in the same way as an SEO who has complete hold over the data that can be used to boost ad copy.

Further, this data can also be used to check new content and titles more quickly thus allowing quick A/B tests. Apart from these potential benefits; there are many firms that don't use this approach.

The business that understands the concept easily will create a whole new world of revenue generation. Paid search is now becoming more important to get consumers further and get them transformed into conversions.

Developing great content: Great content will continue to be the main part of the website for many years. This comes into SEO marketer's tool kit. The brands that are successful in this field will work endlessly over all the SEO channels like as PR, social apps, bricks and mortar stores.
Schema Mark up: Various brand teams and SEOs have started optimizing for longer brand terms. Using Schema mark up for reviews, videos, contact information and other such store locations allows SEOs to give additional signals to search engines against more data.

Here, an important benefit is to have more comprehensive search experience. This all sums up to provide improved CTR as well as maximum ownership of search result pages.

Penguin: 2016 will be the year when most discussions will be about Penguin algorithmic filter. This will offer real time updates for website back links. The change will activate a big chunk of brand sites so that these can be recovered further from several performance issues.

SEO goes on changing and hence it will continue to change in order to adapt and grow along various multiple channels and disciplines where a website and its app are still the primary conversion points.
Wind Up:
Apart from those mentioned here; there are lot of things that a brand must do during its entire purchase cycle including post purchase support. Paid search will progress ahead via product development.
SEOs will continue to caste ahead the research and post sales needs of the customer. SEO success in 2016 will help to get more impressions along with enhanced brand visibility thus supporting the purchase cycle that brings you near to the conversion points.
Hope this blog post will help you to boost your brand's presence in the online world. For more such tips & tricks related to SEO; stay tuned with Platinum SEO; a well known firm having affordable SEO Prices in Melbourne.