Instagram, we all know is one of the popular social networking sites. With 200 million active users, the popularity of Instagram is growing by leaps and bounds. Recently, it has taken another step towards eCommerce by scheduling its first marketing campaign which can convert viewers into shoppers with a single click.
As per the survey report, Instagram uses features which make the service a well known marketing platform for eCommerce businesses in order to attract buyers. Several marketing campaigns are run by Instagram which redirects users to the right page.
Day by day, Instagram is involved in bringing big things and these will definitely increase the chances of sales from this social networking site. Here, instead of Adding the Buy button; Instagram is thinking to directly lead its buyers to the checkout pages.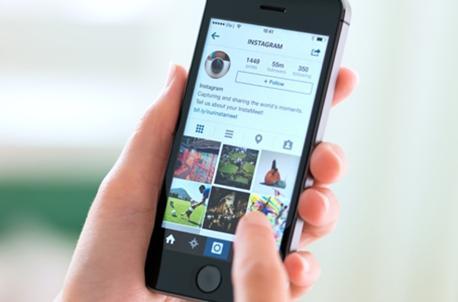 What Experts Say About Instagram?
Experts say that Instagram must not only act as a buying network but should think about making buying process "social". We all know that Facebook purchased Instagram but this doesn't mean that it will follow the footsteps of Facebook only but whatever it does is completely in line with catalogue shopping having "see and buy" options.
Similar to other social platforms, Instagram serves as an ad network and can easily monetize more impressions as well as clicks. The real opportunity lies on making the buying process more social. This means sharing products to maximum number of customers to make maximum sales.
To understand certain characteristics of social media, brands come out with several offers and content that tempts buyers to purchase the products as well as share it with friends and family by means of rewards, gamification as well as communal targets.
This increases the brands reach and can easily reach to thousands of customers. Here, sharing is empowered via viral sharing where the brand doesn't pay for every click and can reduce the Cost per Acquisition.
Benefits of New Ad Format:
Increases brand sharing
Benefits customers from various offers
Makes it easy for buyers to purchase any product
Serves as a social as well as buying platform
Improvement in brand reach
Increase in number of users
Ease for businesses to advertise their products
With these many benefits, advertisers are sure to try this new Instagram format and slowly it will easily get transformed into a buying place as well as a social networking site where images are an important part.
Hence, while selecting social media platforms for marketing platform, do consider Instagram as well. As it is one of the most used social media platforms in comparison to Facebook and Twitter. So, make sure you get the perfect platform to market your business on one of the well known online platforms where slowly buying will become a social process.
Wind up:
We love to stay updated with SEO as well as Social Media industry and so we always share the latest news with our readers. For more such updates about social networking sites, stay in touch with Platinum SEO, SEO in Melbourne.