If we think about the words "Customer Match Targeting" then what suddenly comes in our mind? According to me, it is like now we have to use such keywords that target those that are used by customer to search about any product or service.
Does my thinking and definition match with that of Google's? Let's check it out here:
What is Customer Match Targeting?
Yesterday, Google announced its two new products; Universal App Campaigns and Customer Match Targeting. Here, in this blog from SEO Company Sydney; we will discuss about customer match targeting and how it is useful?
Well, before we dive into the detail. Let's look back at some of the techniques that advertisers used in the past to promote any product or service.
Previously, before things like Adwords were available in the market; advertisers used to rely solely on demographics provided by Google. When Adwords came, the first thing was to take a look at past online actions and then take decisions accordingly.
Now, with Customer Match advertisers can develop and target predefined custom user audience just by uploading a list of all the available email addresses. With this, advertisers can serve different ads at several stages during their entire purchase journey.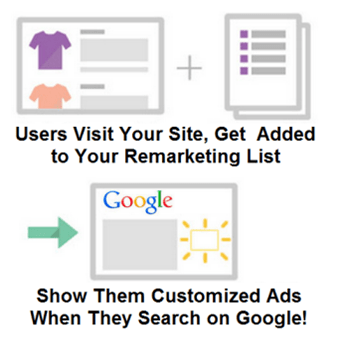 If you have any email address then you can search it on Gmail, YouTube using customer match. Further, Google also announced that advertisers can upload audiences and generate the same type of audiences to reach users with same demographics as well as online behaviour.
The same type of audience targeting is available with Google display network. Custom audience can also be targeted with the use of various email marketing techniques. Email marketing is a powerful tool that can be used by Facebook and Twitter advertisers.
This customer match will be available to all the advertisers within few weeks.
So, now if you have any of your customer's email address with you then you can easily target them using this new feature available in Google Adwords.
Advertisers now will be able to easily prepare ads based on the needs and wants of the customers. This is one of most useful way of targeting advertisements.
How customers will be targeted?
Those who are logged in their respective Gmail accounts will be easily targeted through this technique. An important thing is only those customers will be targeted whose email ids are available with the business owners.
Individual email ids are searched using Customer Match and then on these ids; compiling lists with various customer habits like as watching YouTube as well as Google search histories can be used to target ads with.
Email addresses available with retailers are identified by Google's Customer Match and then based on the likes and dislikes of the customer; relevant advertisements are sent to them thus targeting them for any new product or service.
Advertisements to these customers will be showcased when they are watching any YouTube video, searching on Google for similar products as well as while signing up in to your email id.
Wind Up:
So, next time you find any advertisement while watching any video on YouTube or searching Google, rest assured it is the result of Google's newly launched Adwords feature Customer Match Targeting.
Well, my thinking slightly varied from that of Google and it is not related to keywords but to the advertisements displayed to the customers.
Would like to know more about the same? Stay connected with SEO experts at Platinum SEO; Local SEO Company Sydney.