When it comes to Social media; Facebook, Twitter are the most widely used social media sites. Talking about digital marketing; it includes flashy banners, email marketing and Adwords. This was something that people used to do in past.
With change in digital marketing platforms as well as consumer behaviour, it is now a big deal to select a perfect marketing automation tool for the business. As per the research, companies that use automation tools have 53% more conversion rates as compared to those that don't.
Here, we have listed some of the top marketing automation tools that will be useful to everyone for their business: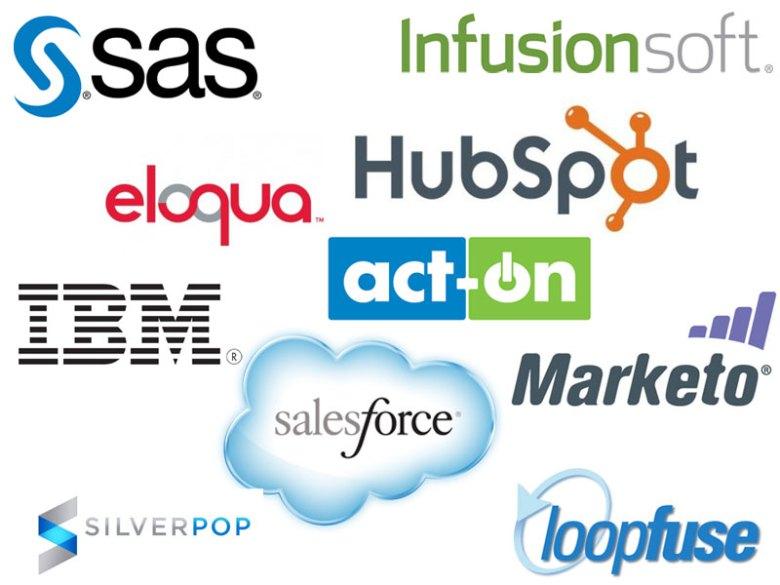 Top Marketing Automation Tools:
Marketo: A unique place for marketing automation. This tool offers enormous number of services related to CRM integration, lead management, sales cycle and automated email marketing.With marketo, one can drive sufficient revenue as well as improve marketing strategies. Here, they offer a plan of minimum amount which provides comprehensive standards and also offers various plans to meet different levels of marketing needs.
HubSpot: It is a very well known marketing tool which is used by most of the businesses to transform outbound lead generation into inbound leads then helping them to get found by potential customers.It has various tools which supports teams so that they can carry out various tasks like as supporting the website, managing social media sites, enhancing SEO, developing call to actions and measuring the success.
Infusion Soft: This tool is used to manage and execute necessary marketing strategies for all of the businesses. It has variety of features and can be useful to develop automated email campaigns.
Sprout Social: It is one of the most useful social media tools that is used by small business owners and digital marketing consultants. This offers publishing as well as team collaborating and analytics tools.
Pardot: A marketing automation tool that is specially designed for B2B firms. It is useful in generating quality leads as well as developing custom targeted emails and also calculating marketing ROI.This offers a clear idea of lead lifecycle so that they can be kept informed about new features. It provides training for using features in proper manner. This can be used properly with Sales force.
Oracle Eloqua: Are you in search of any tool that excels in managing contacts and nurturing the leads then this tool is for you. This can rank qualified sales as well a boost the overall lead quality and the conversion rates. It has an amazing email platform with simple user interface.
Brief Note:
These tools serve the purpose and will be useful to enhance marketing. Try any of these and let us know your experience. Are you aware about any such tools? Do share them with us. Further depending on your business needs, you can select the one that is useful to you.
Wind Up:
Platinum SEO; Professional SEO Brisbane is one of the firms offering expert SEO Services. Stay connected with them to keep yourself updated with the latest hip and happenings of the industry.