Are you the owner of any online business? Or do you wish to be one? Then, when you think about marketing your business; social media and digital marketing would be your first choice. Previously, digital marketing only included banner ads, Google Ad-words and email marketing.
But now its definition has taken a different shape. Now, to manage social media marketing as well as digital media marketing in effective way; there's a need of various digital marketing tools. With these tools, one can easily manage social media engagements.
There are many raw social media automation software's available which help you to increase followers, get more tweets and several other tasks related to social media. Not always, but these worked most of the times.
So, we want such tools that can be useful for long term and these are as follows: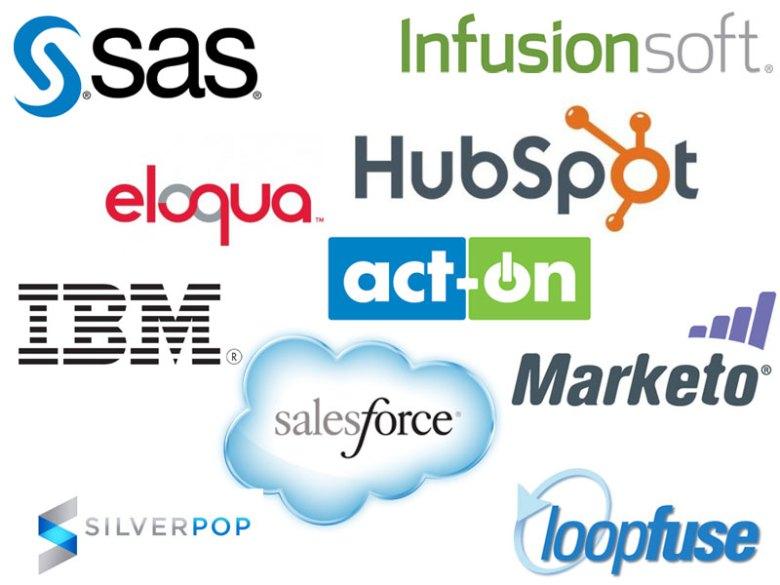 Digital Marketing Automation Tools:
We can see there are lots of tools available on the web. Few of them are very well known like Tweet Deck and HootSuite. These are the creations by entrepreneurs to handle complex tasks in easy manner.
These tools offer dashboards to manage Twitter and Facebook easily. Then came; P interest, Instagram and Google+. Today, we can see 2.7 million websites being connected via mobile and it is still growing. As time passed, the power of social media increased.
As a result, more companies started to make most use of social media and hence they slowly found it difficult to manage several accounts at a time. Thus, raised a need of digital marketing automation tools which are as follows:
HubSpot: It's an inbound marketing software that allows business to change their marketing from outbound links to inbound lead generation making them more visible on the internet.This software came into existence in 2008 and it was one of the pioneers in digital marketing automation.
Marketo: This is the most recommended platform for digital marketers as it assists them to get maximum revenue which boosts the marketing accountability. It is the leading cloud based marketing platform that can be used by every kind of enterprise.Its set up is available for free and is mainly used to create and maintain interactive customer relationships.
Act on: It's a cloud based integrated marketing platform which helps marketers to carry out nurturing programs in order to increase their return on marketing investments. This is best suited platform for small and medium sized enterprises.
Sales Fusion: Sales Fusion is the foremost and well known provider of marketing automation software especially designed for B2B companies who wish to get as revenue as possible.With the use of this software, nearly 70% of buying cycle is self directed and is almost finished before engaging into sales. It is developed with an aim to help business people create a completely well planned revenue funnel by developing customized digital conversations which are exchanged among various departments.
Out Market: This provides marketing automation software and services for marketing teams to get quantifiable results. It basically is used to combine email marketing, landing pages, social media management, press outreach and robust analytic in an easy manner.
Wind up:
These digital marketing tools will definitely help you to lead your business to an edge. For further information and assistance about using these tools or selecting the one that suits your business based on the marketing strategy that you have developed, you can get in touch with Platinum SEO, SEO Experts in Melbourne.