Want to get noticed quickly? Then you must list your business location with Google. Is this something new for you? Don't worry; we will brief you everything about what to do and how to do it? Stay tuned with us.
Listing Business Location with Google:
Google offers an amazing service known as Google places for business. This allows business owners to share all the information about their products, stores, various locations with all those who are interested in doing business with them.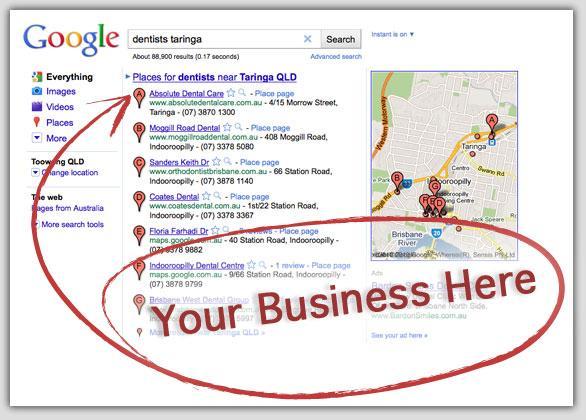 This will be helpful to business owners as their business can be found easily and quickly when people search for the same type of businesses on various Google properties. This is for all those dealing with brick and mortar shops as well as boutiques, multi channel retailers who have both online as well as offline stores.
Here, we will focus on those main areas that are of more importance to make your Google Place listing easily visible. So, let's begin:
Tips to Optimize Business Listings:
Strict Adherence to Google Place Guidelines: The first and foremost step is to strictly follow quality guidelines. This serves as a base for developing good listing. This covers having authorized to manage place listings, Show whether your business is running or is inactive for a time being, provide location information briefly.
Provide complete Places listing: Many of the marketing experts recommend that your places listing must be up to date as this will attract more searchers. So, the more information your business listing contains the chances of getting more visibility will increase.So, when there's a choice between the two business listings; the one having maximum information is given first preference.Hence, it is necessary to include all the necessary information like as Website URL, email address, telephone number, hours of operation, payment modes and a brief description of your business.
Select proper business categories: Every business is related to different niche. Choose the category that suits your business the best as this will make easy for Google to display it in search results as well as provide you the target audience who actually are interested in dealing with you.So, Google offers three categories related to your business; you can these select the one that suits your business the best. It is advisable to select more specific categories instead of the general ones. Categories should be accurate and must describe your business in proper manner.
Integrate with Google+: Create your business account with Google+ and integrate your business listing with the same. This will provide you the ability to develop posts that customers can read, respond to the reviews and have a cover photo that properly displays your business. Creating Google+ account is very easy and is a task that can be done within minutes.
Write Meaningful descriptions and have rich content: From the users point of view; Google can display more or less number of Google Place listings. When any business description is viewed by user then it must actually drive more clicks.Here, the aim is to convey the basic value proposition to the customer and then think of click throughs instead of just focusing on keyword stuffing.Business description is a means to communicate with target audience and then represent your business as an ultimate solution to their problems.
Brief Note:
Following these tips will definitely help you to increase the traffic on your business listing. Do you know someone who has used Google Places for their business? Try to get connected with such people and know their views about this.
Wind Up:
If you wish to have a perfectly optimized Google Map that clearly states your business location then get connected with Platinum SEO; Best SEO Company Melbourne offering Google Map optimization services at Affordable rates.