We can see people moving around with heads down in their mobile phones. Mobile has become the daily need of today's generation. In fact, not only youngsters but even elder people also are addicted too much to this device.
The reason, now days a small smartphone has the capability to do huge number of tasks. We can say that Smartphone has rightly taken the place of personal computer. Today, we can see that virtual media is more popular as compared to print media.
Television and other traditional media channels are now slowly decreasing their importance because whatever you want is available online 24/7. This pinpoints that business owners must focus on mobile marketing. SEO is now slowly integrating mobile channels with it.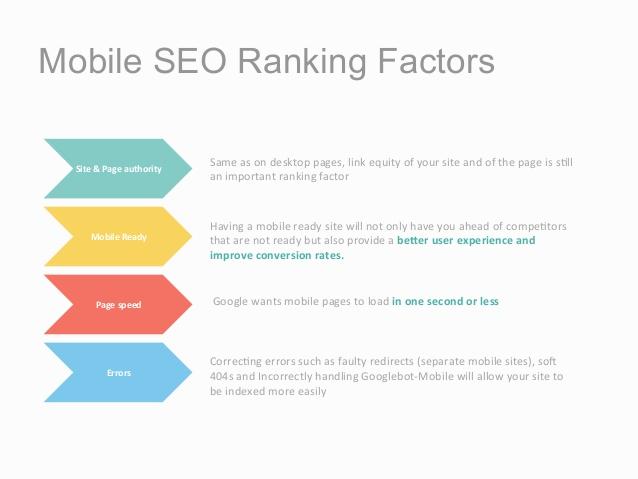 To have a
mobile friendly website
is just a beginning. Several facts and figures are to be studied to optimize the mobile friendly website by using various Mobile SEO techniques.
So, here are some interesting facts about Mobile SEO:
Mobile, primary search tool: Now days. Mobile is becoming the primary search tool where 50% of mobile users search everything from this mini device instead of simply logging on to the computer.This number has increased to 88% in case of local search. Now, Google also rewards those websites that have better mobile rankings.
Mobile traffic overtakes the Desktop ones: Last year, if you closely look at the statistics, mobile traffic for any website is more as compared to desktop ones. The reason is increasing usage of mobile devices.
Mobile SEO for Local Engagement: For making in store purchase, buyers generally opt for local business from their mobile device as pre the research carried out by Google.
Mobile Users and SEO: Nearly 174 million people in USA have a smartphone. This means 80% of population in United States own a smart phone while remaining population has tablets with internet connections.
Mobile SEO & Purchase behaviour: Generally, most of the time is spent in browsing shopping sites from mobile devices. This leads digital marketers to a decision that websites must be easily accessible via smart phones and this factor must be considered while developing mobile SEO strategy.
User Experience and Mobile SEO: In 2014, mobile SEO has achieved a good base and the same will happen in 2015. The reason to this success is offering perfect mobile user experience to the targeted audience while they surf your website on the internet using their smartphones.
Mobile SEO & Responsive Design: Keeping in mind, the responsive design and mobile seo; both play an important role in providing satisfactory user experience to mobile visitors. This means your website must have a responsive design that is easily visible and adjustable to every screen size.
Mobile SEO & Conversational Search: The approach of smarter smart phones has given rise to the conversational search technology such as Google's Voice Search. This is more likely to grow along with the increase in the smartphone sales.According to Google, nearly 41% of adults and 60% of teenagers in America make most use of such conversational search.
Wind up:
These factors are important for every one having an online business because now is the time when you actually must have a well optimized mobile site. So, while developing Mobile SEO strategy it's advisable to keep these factors in mind.
Wish to get a result oriented mobile strategy developed then stay in touch with Platinum SEO, SEO Company Melbourne.