Google Maps are widely used by most of us either to get directions or to reach to any unknown location. There are various things that we don't know about these maps. Today, in this blog post; we will discuss about those so that one can use Google Maps in a more effective manner.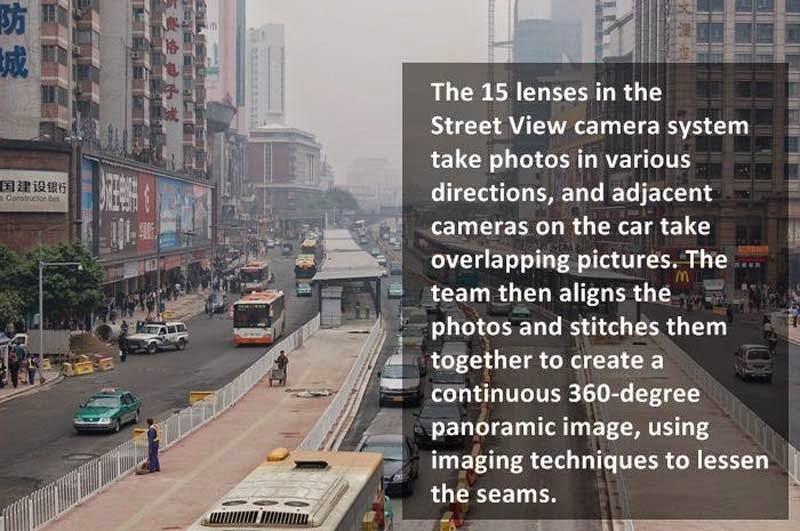 So, let's begin:
Drawing on Google Maps: A well known cyclist from Canada uses Google Maps to showcase his art. He uses Google Maps to properly plan his routes and then follow the proper directions on the road that are used to develop useful GPS doodles.

Nearby, 85 Doodles were drawn on the Victoria Streets.

It's more than Street View: In 2015, Google launched a new Google Maps tool which will help users even underwater. Various locations are available on Google Oceans such as Bahamas and Australia's Great Barrier Reef.

Certain underground locations can also be visited including the sky.

With Google Maps; Crimes can be solved easily: This is very useful news for those involved in solving crimes. Google Maps seems to be a very powerful tool for solving crimes. It was used by Swiss cops to identify weed plantation in Thurgau.
Google Cultural Institute: Very few people know that you can visit the museums from your home itself without paying any fees. In 2011, a cultural institute was launched by Google which is growing rapidly since then.

One can take a look at thousands of museums, galleries and exhibitions from the comfort zone.

Forest named after Google Maps: You will be surprised to know that Africa has the forest named after Google which is known as Google Forest. This place was discovered by British scientists.

These scientists worked for Kew Royal Botanical Gardens while looking for potential of unknown wildlife in the continent with the help of this app. The actual name of this app is Mount Mabu.

Helps you to easily track your car: In 2011, Google released a street view update which is used to track the drivers every time. Due to rise in Pranks, this service was removed. Later, a webpage was launched that asked users to write the proper location of Google Car in case they find one.
Google Maps serves as an Archaeological Tool: A well known archaeologist discovered some pyramid like structures with the help of Google Maps and Google Earth, these were found in Egypt.

Scientists believe it to be just natural rock formations and not pyramids.

Data Collected by Google Maps: Through these many years; Google Maps has collected lots of data including satellite, aerial and street imagery. The measurement of this data is over 20 petabytes which is near around 20, 500 terabytes.
Gets updated on regular basis: Satellite images are updated every two weeks. Street views don't have specific schedule and these cannot be updated every now and then. There are various rural areas where access is restricted and hence at times these areas remain without any updates for years.
Reverse Google Maps: Google is in process of working on a new app that serves as reverse Google maps search. Here, a picture of any place is uploaded by Google and then the exact location can be available where the exact picture is taken.
Take Away:
So, these were some interesting facts about Google Maps that one must know of and realize how useful Google Maps are! Apart from just showing directions, they serve as a problem solving tool, archaeological tool etc.
We can say that it is a multipurpose tool. Let us know your views about this post. Share your feedback with us at Platinum SEO; a well known Google Map optimization firm.