In 2015, Social media users have increased and so it's necessary to make effective use of social media for marketing purposes. It has greater potential but its effective use is yet pending to be learnt by many people.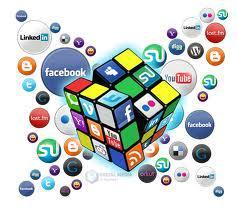 Social media is a considered to be golden mine of opportunities and a group of key industry officers along with other social media marketers together found some interesting social media take always from the Social media world 2015. These are as follows:
Take Aways from Social Media:
Twitter is an ideal A/B Tester: Testing your headlines with A/B Testing means posting different versions on Twitter.
Check your mobile page load time: As per Greg Hickman, a mobile marketing consultant; nearly 70% of viewers will leave your website if it takes more than 5 seconds to load and out of these 70, 50% will never return.
Increase your employee's audience: Every business team must have a goal to help every new employee measure their growth on social networking sites like Twitter.
Organic Facebook reach can be gained via employees: Out of million Facebook users, only 300 – 400 can have the organic reach to other followers.
Allow local teams to help international marketing: Global marketing is necessary and so it's important that your team must be allowed to do so. With this, one can easily know the overview of local people and then adopt the marketing methods accordingly.
Never afraid to make mistakes: Mistakes teach you the right things. If you are afraid of making mistakes never make use of social media sites for your business because at some point or other you may not be right and at that time, you may feel frustrated.
Legal teams must always be welcomed: Going to launch a social campaign and the legal party has just arrived. Well, welcome them and ask them to be a part of that launch because these legal teams are only the useful ones when actually companies are in need of any support.Hence, invest your time in developing relationships and make sure to ask about their opinions.
Learn to give: Most of the Facebook ads are about advertisers and some of these actually keep popping up when you don't need them. These advertisements don't develop a rapport before actually making sales.As per an expert social marketer, it's advisable to develop a strong rapport and build long lasting relationship before actually making a sale. Hence, provide useful quality content to the readers and they will by default endorse your ads and this will help you to get more organic reach.
Wind up:
If you can adopt these ways to make your business popular on social media then make sure that you follow these wisely. Results are guaranteed. So, next time when you actually frame a social media strategy, keep these things in mind.
Need any assistance then SEO firms like Platinum SEO, Professional SEO Services in Melbourne are always there to serve you in every manner.