Content marketing is a way in which content is delivered to people. Content that is shared in numerous ways to local communities is known as many ways of content marketing. Sales, customer service, marketing teaches us many lessons.
Before social media actually came into existence; content was marketed by means of newspapers. Content was sold in the form of news. Print media was the only solution available for advertising, spreading awareness and more.
Even today people prefer to read newspaper and that taste of news must be brought in tweets and shares. Some content fails to become promotional because it lacks that feeling of news. Yes, even today people read more of the news as compared to the ads.
It is necessary for brands to spread their content awareness as well as message for the product. Brands must be more likely to serve as newsfeed instead of promotional feed. When you make your content newsworthy; it is likely that more customers will read it and take necessary action.
Focus more on what news your products or services can produce instead of their features or benefits. It is advisable to know about the industry of your audience, their category as well as company challenges. This can definitely win their trust.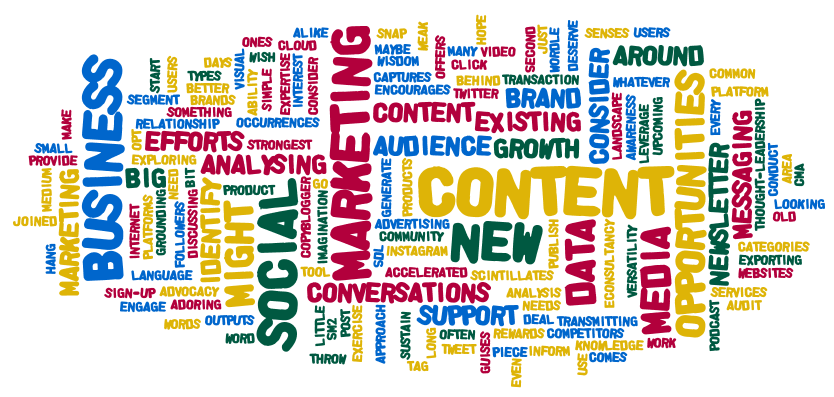 Why should your Content Marketing be Newsworthy?
Talking about the most well known social media site Twitter; News are the most important things that are discussed here. Hence, your content must suite to the respective social media site. Consumers on twitter want more of the news:
Everything is in the headline: Most of the news are scrolled via timelines and remaining of these are scrolled from the timelines of others. This native scrolling behaviour shows that there's need to offer something different from the normal crowd.
More News consumption: Nearly more than 50% of users say that they get more news now than before when they joined the twitter. This shows that audience is using Twitter for news content.
Consuming news in easy manner: 80% of Twitter users say that to be on the top of news is easier as compared to those of non twitter users. This shows that audience on Twitter is more in search of news.
Bringing relationship to next level: Nearly 90% click to read the news that show the newsworthy headlines which will help you to boost the customer relationship.
Making your brand's Twitter Feed Newsworthy:
We all know that no company has a team of journalists or owns a news publication. However, here are some simple tips that will help you to make your brand's Twitter Feed Newsworthy:
Headlines: Your twitter headlines must contain 70 to 100 characters. These must be capitalized to catch reader's attention.
Facts and Lists: Facts and lists must be showcased so that business understanding can be easily conveyed. Make the life of readers better and compel them to think in a different way. Messaging must have an informative approach and this will help you to develop relationship in very less time.
Images: When it comes to content marketing, the same old saying "a picture is worth thousand words applies truly. Any image explaining your product and service will reduce 75% of your work. This will gain the attention of readers.
User experience: Your tweet must get linked to any of the landing pages that offers proper information suitable to the content as well as headline of your tweet.
Call To action relevant to the story: What you have to do is provide the required news. Offer your audience a chance to learn more and this can be achieved by using various call to action phrases like as "Read More" or any other such compelling phrases.
Wind Up:
So, with these techniques; one can make content marketing newsworthy. For more such updates to boost content marketing; keep in touch with Platinum SEO, SEO experts in Sydney.