Google Maps has made it easy for people to search for any location and also using Google Maps app; people find it easy to get directions for a particular place which they had never visited. Recently, keeping in mind the popularity of Google Maps; it has released its new additional feature known as Offline Navigation and Search.
This feature is now added in the Google Maps. It is developed to work even if the user has no internet connection or is at such place where internet doesn't work. So, now it will be easier to use these Google Maps.
Now, no matter where you are; you will easily find the directions and reach at any of your favourite places. Gone are those times when Google Maps used to get dropped and would remain of no use without internet connectivity.
Offline Navigation and Search:
This new offline feature will improve the usage of Google Maps application even when there's no internet connection. So, now you will easily be able to get driving directions in remote places which will help you to find the desired destinations and show nearby places as well as any other information about any particular place like as contact information, hours of operation or ratings for those areas that are unknown to the users.
This works as smoothly as it works when there's internet connectivity. This new feature will offer enhanced user experience. Here, the only thing is that you need to download maps of any area using Wi-Fi as this will save you from huge data fees.
Offline navigation and search is a feature that is developed to automatically switch online and offline with the help of data connection in the user's location. Users can take benefit of this feature with the latest version of Google Maps on Android and very soon this will be made available for iOS as well.
Will this increase the usage of Google Maps?
At present, nearly 60% of world is without internet and now when online access is available there are times and places where internet is not available or has very slow speed for maps to get downloaded.
This means users will face difficulty in accessing the information quickly. It is a huge problem especially when people attempt to navigate and explore the places around them. With this feature, Google Maps has taken a step ahead to help people across the globe and find directions and get the place where they want to go without having internet connection.
Now, any specific area of the world can be downloaded to your smart phone and can be accessed anywhere and everywhere. Be it any country road or any underground parking garage – Google Maps will be with you every time and anytime.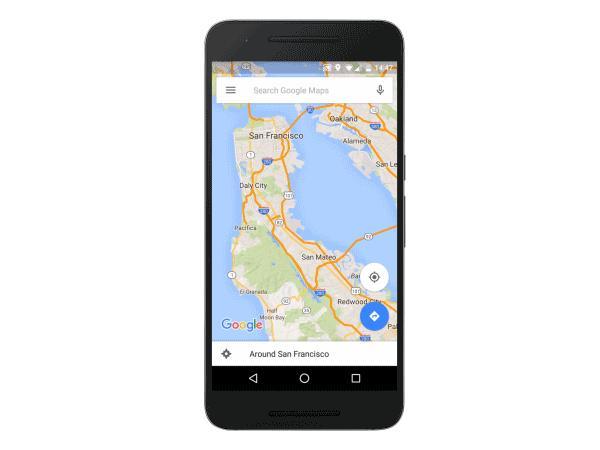 Before you just simply view an area in the offline map; you can easily get turn by turn driving directions and search for specific destinations as well as find useful information about places like as hours of operation, contact information and more.
How to Download Areas offline?
Areas can be downloaded by searching for a city or country and then tapping "Download" on the resulting place sheet or by going to "Offline Areas" in the Google Maps menu and then selecting the + icon.
Once these get downloaded then Google Maps will automatically go to offline mode whenever it finds you in a remote area or where there is no internet service. When any connection is found then it will again go back to the online mode.
This will help you to access the full version of Maps along with live traffic conditions for the current route. The areas will be downloaded only when Wi-Fi connection is available as this will help to avoid large data fees.
These new capabilities were tested in May and now these are being rolled out with the first set of improvements with the latest version of Google Maps on Android. More of the offline features will also be launched to help find the way even when there's no connection.
Wind Up:
So, now no need to worry because your Map guide is always there for you whether you are online or offline. Google Maps are always here to guide you in a better way for each and every place irrespective of whether you are a new visitor or a regular one.
Stay connected with Platinum SEO; Local SEO Sydney for more such updates about Google Maps. Let us know how this post was useful to you. Feel free to share your feedback with us.